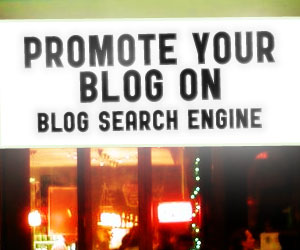 BlogSearchEngine.com is a PR 6 blog directory that was founded in June 2003, the property allows website owners the chance to have their blog listed with a fully reviewed description and back link to the website of their choice. It's a great place to promote your blog.
The site features dozens of categories which means your website will always be placed in the most relevant section such as "blog tools and hacks," "gardening and plants," "financial blogs" and everything in between.
Currently the site has expanded to offer four types of listing packages from a standard Blog Search Engine Review and Listing for $14.99 all the way to a Platinum Package which includes a full listing with blog review and the following additional high PR listings:
Bloggy Award Review (PR5)
Link on http://xfep.com/uber-blogs/ for 3 Months
Featured link on Eatonweb blog portal (PR6)
'Featured Blog' display banner for 15 days (BlogSearchEngine.com)
HOW TO WIN THIS PACKAGE!!!
2. Copy and paste the full tweet you sent into the comments section on this page.
The contest goes until end of day 11/11/11 and the winner will be announced no later then 11/14/2011.
CONGRATULATIONS TO @Angievinez. You are this contests winner. I will contact you through Twitter.