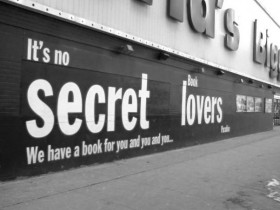 Blog branding is hard work. If you started blogging because you wanted to write, you're probably not the world's best designer and, though building a site is pretty fun, it's a task that gets in the way getting new content online.
The problem is that blog branding is extremely important for your site. Not only is it one of the best ways to reduce your bounce rate, but it's what gets your content taken seriously and lets your writing speak for itself.
As we've talked about before, you can't ignore blog design and blog branding, no matter how much you want to. To make matters worse, contrary to what promotional material for various CMSes say, you can't just download an attractive theme and go.
Unfortunately, if we're playing the odds alone, chances are that your blog branding sucks right now. While it's not your fault, you can rest assured many of your visitors will blame you for it and hold it against you and your content.
The good news is that if you avoid a few simple mistakes, you can go a long way to building a good blogging brand and giving your site the chance it deserves to thrive.
1. Your Logo is Garbage
Your logo is the first thing most people see of your site and it's the lynchpin of your branding operation. It sets the style, colors and general feel of the site. If you have a bad logo, everything else falls apart.
The easiest way to design an effective logo is to create a simple text-based logo with strong colors. If you want to go beyond that but don't have the graphic design experience to do a great job, consider using a logo design service. You will have to spend some money, but considering how much it can actually save in the rest of your design efforts, it's cash very well spent.
2. Your Colors Hurt People's Eyes
When designing your logo, you need to make sure that you use colors that you can build the rest of your site from and make it both readable and attractive.
Black and/or white are natural inclusions as your text will most likely be black text on a white background (or near-white) but it's important to choose attractive accent colors as well as elements you can pull down into the rest of your site's theme.
Generally, you don't want your site to have more than three colors (other than black/white): Your main color, an accent color and possibly a second accent/highlight color.
If you need help picking colors that look good together, for example you're like me and have trouble matching colors, use a color scheme chooser that makes the process simple. Just choose your main color and watch as it finds the best compliments.
3. Your Design is Unfocused or Crowded
When a user visits a page on your site, what is the first thing they see? If the answer isn't your content there's almost certainly a problem. If the answer is that you don't know, there's a definite problem.
Good Web design is well-focused and directs the reader to look at exactly what they what. That, in turn, should also be what you want.
This means that, on a single post page, the user jumps straight to your content, on the main page, they look right at the newest content.
It's also important to make sure that your design has enough negative space so that the reader's eyes don't become confused and lost. For example, if a reader reaches the end of a line in the article and finds themselves in the sidebar, there's an issue.
Remember, Web design is not the same as print design and you don't have to pay extra if you go over a certain amount of space. If you interest your reader with engaging content that is easy to read, they will scroll down.
So let your content and your site breathe a little bit.
4. There's No Clear Message On What Your Site is About
Very quickly, explain to someone who has never been to your site what it's about. If you can't get that message across clearly and accurately in a few seconds, you may need to refocus your site.
More importantly though, if you're not conveying that message to new visitors, you may be losing potential long-term readers simply because they don't know that they're interested in what you're doing.
Make it clear what your site is about and get that message across clearly, succinctly and prominently. The tagline is a great place to do this though some may use their sidebar. Though you should always have an "about" page for a more in-depth explanation but there needs to be something short and sweet to let readers know if they want to investigate further.
5. Your Branding Doesn't Carry Over Well
Finally, no matter how great your branding is on your site, it doesn't do much good if you don't translate that branding elsewhere. After all, the whole point of a good brand is that it identifies you and your site wherever others might encounter it.
For example, if your site looks great but your Twitter and Facebook pages either look like garbage or, even worse, don't look like they have anything to do with your site, readers are going to get confused and the impact is largely lost.
Likewise, if you do a lot of face-to-face marketing, such as at conferences, consider getting business cards and possibly even letterhead made up with your logo and information. If done well, everything that's connected to your site should look like it fits together, at least as much as possible, and readers should recognize immediately that your other "homes" are a part of your network.
Bottom Line
In the end, very few bloggers really want to be involved in Web design and branding in any major way. For proof of that, look at how many blogging and CMS platforms pitch their "easy" and "fast" template systems as a major selling point.
However, branding is a crucial part of any site's long-term success. Though good content can survive bad design, it can only truly thrive when paired with a good layout and a good branding effort.
So, rather than making your branding an afterthought, give it some time and try to make it work well for you and your site. You'll likely find that your site does a lot better and the effort you put into your content goes much, much farther.