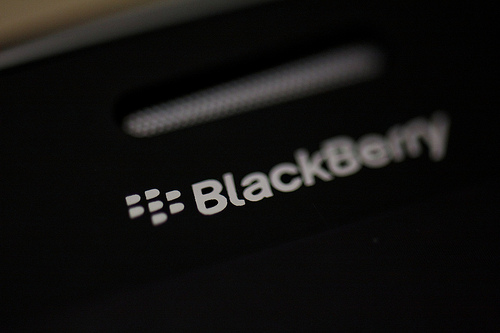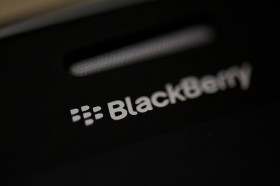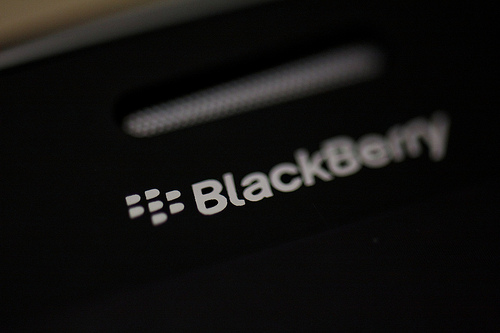 Blogging has so many uses in business and social arenas. Businesses use blogging to increase web traffic and awareness about a company, product or service. Others use blogging to keep their friends and family informed about their lives. Blogging on a Blackberry device has never been simpler. New applications have increased the ability to blog. Blackberry SIM cards make it easy to select new plans while keeping applications stored on the Blackberry device.
How Can I Blog with My Blackberry Mobile Phone?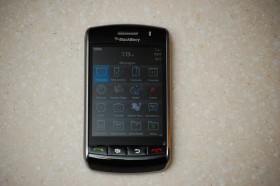 (Courtesy of Flickr User: StrebKR)
Blogging sites are now providing the option for Blackberry users to text in their updates from their smartphones. Not all blogging sites allow these types of updates; so, bloggers who would prefer to use this feature may need to select a site that would allow these updates.
Blogger. Applications such as Google's Blogger will allow email and text message updates from mobile devices. With this application, special mail may be sent to the email address under the settings tab. The blogs may be published immediately through this method. Videos and photographs may also be added via this method. Mobile blogging expands the horizons of those that make money from their blogs or use their blogs as a part of their marketing strategy.
Blogger is free to use, but the application is robust enough to make a professional blog with ease. Some people prefer not to have blogs automatically added. In this instance, the settings may be modified to save the blog as a draft to be modified and published at a later date. Since the application is web based, the draft may be accessed from the mobile phone, laptop or desktop.
WordPress. WordPress is another content management system (CMS) that helps mobile users create blogs. The blogs may also be optimized to increase traffic to the website for viewing by people interested in your product, service, topic or subject. With WordPress, backlinks, meta titles, meta descriptions and content may be optimized through the website. Many bloggers will make edits and updates while they are out and about. Major blogs may be posted when they reach a stationary location with their computers.
TypePad. This application supports both BlackBerry and iPhone applications. This mobile blogging application accepts updates through text or SMS. This blogging tool also allows users to upload photos from digital cameras via an Eye-Fi Wireless Memory Card. This is another good feature for bloggers to have available to enhance their blogs.
Though these two blogging sites are popular, other blogging applications are available. Some of those blogging applications include TypePad and Live Journal. Each of these blogging options has their advantages and disadvantages. Most of the applications may be found on BlackBerry applications website, but some of the applications may only be limited to other devices. Though many are free, not all will be compatible with the email style updates. Ensure that text updates and email updates are available before you decide to select a blogging application for the BlackBerry.
How Does a BlackBerry SIM Only Deal Help Bloggers?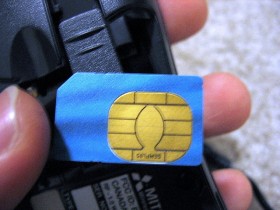 (Courtesy of Flickr User: NightRStar)
BlackBerry SIM only deals allow bloggers to find the carrier with the best data plan and fastest upload speeds. Blogging and edits to blogs may take a significant amount of time with mobile broadband if the connection is not fast. Consumers may select a carrier that may purport to have low data usage costs or fast mobile broadband, and later the blogger may find that the network is not quite what they imagined. Bloggers may try several mobile carriers until they find the best network for their area and blogging application.
BlackBerry customers have more flexibility with SIM only deals. Customers should consider SIM only deals, because most are only obligated for a short period of time. After the month consumers may cancel the service completely, change plans or move to another provider.
Conclusion
With these applications, BlackBerry owners may begin blogging on their mobile phones immediately. Blogging is an excellent way to keep your followers informed of the latest updates. From customers to family, everyone loves an informative and useful blog. In turn, they may learn about a product or service that may significantly enhance the lives of the readers. Blogging from a BlackBerry mobile phone can not only be productive, but also lucrative as well.
This is a guest article by Ruben Corbo, a freelance writer for technology, travel, and music production topics. When he's not writing or making music, he's enjoying a good post-apocalyptic novel or playing RTS Strategy online game. Ruben's writing resume includes websites like SIM only where you can get the best Blackberry Sim only deals and other websites that help you save on your tech purchases.