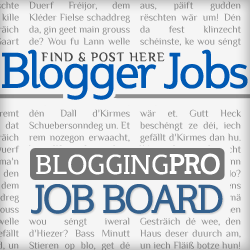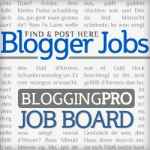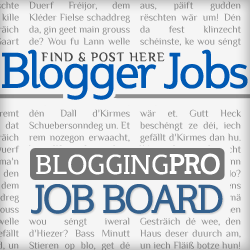 Can you believe it's the end of the month already? Time really does seem to fly by so much faster these days! How has your job search been going?
I apologize for the dearth of job listings in the past week, as I have been away for a while. We still have a handful of jobs for you, though, so let's take a look at them now.
Have you been dreaming of becoming the next Mark Zuckerberg? Have you been thinking about the next big thing after Facebook? This might be your chance. Check out this job listing for a web developer.
Interested in fashion and the latest hair styles? You might have heard of OUIDAD, a world renowned stylist. She is looking for a web copywriter, and it could be you!
If you are based in New York and have the copy editing chops, you might want to apply for this part-time position. The interesting thing is that the company focuses on social issues and hopes to make a positive impact.
Do you spend a lot of your time engaging in healthy activities? Are you particular about the food that you eat? If so, you might be the perfect fit for this blogging position!
Interested in everything American-Asian? Check out this listing for writers (and photographers, actually). You don't have to be American-Asian to apply!
Author:
Noemi
Editor of Splashpress Media, writer, and geek bitten by the travel bug.