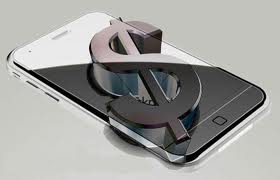 On October 4, 2011 Apple, Inc. will unveil the Apple iPhone 5 the company's newest generation of Smartphone and while some information such as the iPhone 5 cost is not known, more rumors are popping up everyday about the phones suspected capabilities and carrier reach.
One of the biggest rumors to surface is the fact that the device will likely see updated cameras, offering a better front facing camera for Face Time and a possible Sony created 8MP backside camera for crisp picture taking.
Apple is also expected to update their next generation of phone to feature a better antenna which will fix "death grip" problems that were experienced on the iPhone 4. Accessory maker Ideal Case actually posted a photo of the new antenna which they say will be used on the iPhone 4S/iPhone 5 based devices.
Digitimes has also revealed that the device will likely keep the same 3.5″ display size as it's predecessors, however there is a chance that the phone may increase the display size to 3.7 inches.
Along with the chance for a bigger screen size is the possibility that the device may be slightly longer, wider and thinner, that information comes from various online vendors who began showcasing and even selling 'iPhone 5 cases' in early August leading to speculation that slight size changes were on the horizon.
UK carrier Vodafone has made it clear to their customers that one aspect will likely not change on iPhone 5 devices, the company listed the new iPhone 5 devices on their website with 16GB and 32GB variants, the same memory options currently available to iPhone 4 buyers. Another rumor says 512MB RAM will still be used on the newest device in the Apple series of Smartphones.
Aside from updated hardware the device is also expected to take on more carrier support, specifically in the United States where T-Mobile will receive a variant of the device that operates on their 1700MHz AWS 3G spectrum. A leaked memo from T-Mobile executives says the device unfortunately will not arrive at the carrier in 2011.
Also expected to receive the iPhone 5 is Sprint Wireless and the rumor which originated at Bloomberg predicts that customers will be able to buy an unlimited data plan for their iPhone 5.
With less than two weeks before the iPhone 5 debuts all we can do at this time is take the word of parts suppliers and carriers, in the meantime all will be revealed on Oct. 4 when Apple will officially announce the iPhone 5 and iPhone 4S Smartphones.