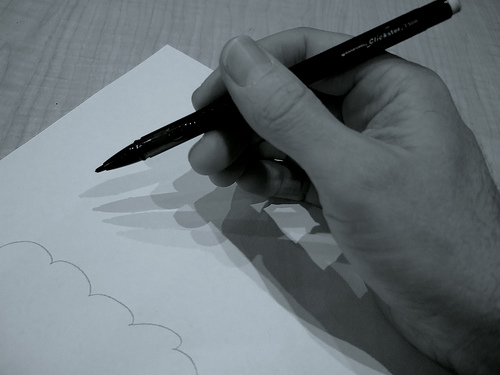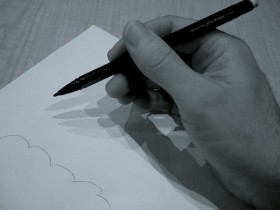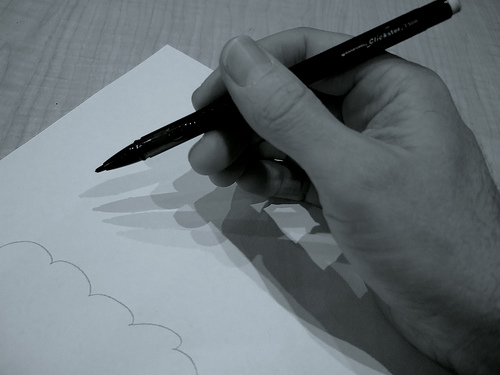 Freelance writing makes our lives easier. It gives us freedom, the ability to work when we want (sometimes) and the ability to express our voice through the word combinations we create with our sentences. The Internet has taken "our voice" to places we never thought possible and because of it our thoughts and words can now reach all the corners of the world.
The Internet, and the agenda of webmasters, has now made it possible to not only express your words and thoughts as  easy as can be on the Internet, but it has also made it possible to get paid to be doing so. And sometimes – if you're good (and efficient) enough – that can mean "the big bucks."
Not all freelancing jobs are created equal however. And in the Internet world, reputation can mean everything, and if you are new to the game and haven't required one yet, you might be struggling for a while before freelancing starts to become a good source of income for you. There are also many different types of freelancing gigs you can get on the Internet.
Working for a Content Writing Company
The need for companies to hoard information on their websites to give them a chance to rank high in the SERPs is never-ending. There is an infinite thirst for quality content for websites, and because of that, content writing companies that can produce quality content on a high scale are a very much needed service in the Internet industry. There will always be a high demand (at least in the foreseeable future) for these types of services. This makes this type of writing platform one of the most consistent writing jobs out there (and may not qualify as freelancing in some cases because you will actually be employed).
That being said, this type of job does not suit everybody. Even though the work is very consistent, and you should never be out of a job if you are good at it (if you work for the right company), you may not make as much money per word. This is because the companies themselves have to make money as well, and therefore are always scraping a percentage off of the top. This also doesn't allow you to choose what you will be writing for the day for money. You may be forced to write about some boring topics and you may have to write about them repeatedly.
Sometimes, working for a content writing company can mean you will be focusing a lot on volume and turnaround time – which is true for all types of writing, but even more so when you are working with these types of companies. It's all about be willing to give up a little bit of your freedom and personal interest for having a little bit more job security and consistency.
Working with Content Farms
Pre-Panda (click here if you are unsure what Panda Algorithm update is) working for the "content farms" good have been pretty close to something of a golden ticket. Sites like Suite101.com could bring in some very lucrative dollars for you. Although leaders in the SEO industry claim that content farms will be here for a while, they are definitely less profitable then they used to be. Site like Suite101.com got completely annihilated by the update and left top senior writers wondering whether or not they should continue writing with the site as the profit margin with their revenue sharing was nowhere close to where it used to be.
Content farms, the highly advanced one anyways, still continue to be a profitable business, and you can still do well if you pick and choose who you want to write for. Many of the times, this type of writing can be the most flexible, and it is a great way to write when you want, and make money when you want. Demand Studios is one of the leaders of the Industry and if you know how to work the system for maximizing your profits – you can do very, very well.
Niche Forum Freelancing
Probably the least consistent, but also one of the most thrilling, flexible, and pioneering types of freelancing includes marketing your services (directly or indirectly) in forums that you are a part of, or have become a part of because of your intentions of making money off of freelance writing.
There are all sorts of different types of forums out there (the best way to find them is Big-Boards.com) and if you can find one that pertains to what you love to write about, and one that also has a heavy collection of webmasters in it with websites relating to that niche, you can constantly find work. And in a lot of cases – even long term clients.
In fact, a little known kept secret is that many online businesses, especially in the service providing industry – yes I mean businesses – can be founded out of a forum, and many Internet marketers work behind the scenes, without the need of a website. It is very cost-effective to do so, and many different opportunities can be found just by building relationships with people over time. Forums can have an exponential positive effect on your business. Simply put, forums are online gold mines.
Re-"Search" Freelancing
Obviously, one of the biggest spots for freelancing on this planet is Freelance.com (especially in India where the site gets most of its traffic), and other freelancing sites like it, but if you want to find the best freelancing gigs – they are usually left un advertised and are not posted in monster freelancing gigs website platforms.
In fact, using the search engines for finding the best freelancing gigs usually does not involve using the keyword "freelance" anywhere in your search query -at all. This search market is highly over flooded, and this will usually turn up freelancing gigs that require a lot of work that are done at a very cheap cost. You have to get more creative with your search terms, and usually what will happen is that you will find a private company that needs some freelance writing done for their company's website, and they will usually offer up the work at a higher paying price.
Another advantage is this is that you can keep researching until you find the perfect job for you. Half of the battle of freelance writing is researching the market out there. Take your time, and find a job that pertains to what you love to write about!
Writing in SEO services
Contextual link building is a service that is very high demand, and with it, comes the need of the highest type of content. If you can create content that other webmasters are just dying to get up on their website, then you can make a lot of money being a guest posting subcontractor.
Getting into this business is not as easy as the other ones mentioned above. Mainly because you have to have your foot in the door already with either an SEO company, or a couple of webmasters that currently need the service. One way to do it is to pitch the idea of guest posting to somebody you are already providing article writing services for, and how it can greatly benefit their website. If you are good at explaining it, and fully understand the benefits of guest posting, it should be quite an easy pitch.
This type of writing can be your most profitable. But it will also be your most time consuming, as it has to be your best writing and you have to do a lot more than just write articles when it comes to guest posting.
Becoming a full-time freelancer is within your midst. How much money you make doing so depends on your ability to come up with creative strategies. The Internet is a giant frontier for business ventures, and the same goes for freelancing on the Internet. There is no golden rule to freelancing – except for making it happen.
This article was contributed by Philip Russell. In his spare time, Philip loves to join the online world in discussion about SEO, Internet marketing, and the newest and coolest way to make money online. By day, he helps to provide link building services over at www.inetzeal.com – an established a reputable white label SEO Company. He also enjoys computer programming, basketball, and music.