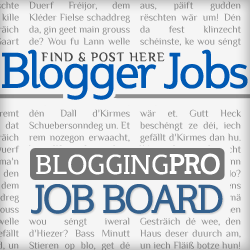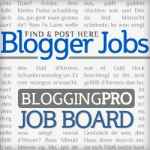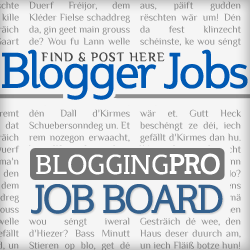 How did this week treat you? We hope that you enjoyed some productive days. Before you go ahead and enjoy the weekend, let's take a look at some of the jobs we posted this week.
How would you like to earn $18 an article for writing something you're really passionate about? Demand Studios is willing to pay you that, and you get to stay at home, too!
Demand Studios seem to have lots of demand for their offerings, and they also need some writers who know their stuff when it comes to home and garden topics. Got a green thumb? Go apply for the gig!
If you can offer do copy editing both for the web and print markets, then this gig with BizBash is for you. Send your availability and hourly rate now.
If you know what Magento is and didn't mistake that for Magneto, you just might be qualified for the job. You have to be based in Miami or New York to apply.
Are you fluent in any of these languages: French-Canadian, German, Spanish, and French? Do you live near the Chinatown area in New York? Go for!
Author:
Noemi
Editor of Splashpress Media, writer, and geek bitten by the travel bug.