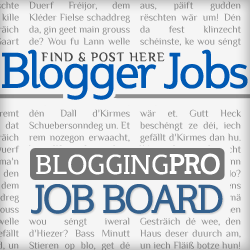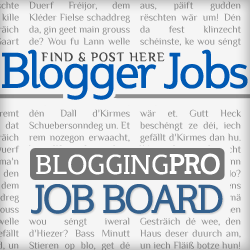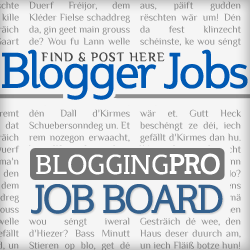 Summer is officially over.  Labor Day has come and gone.  You're not allowed to wear white anymore.  That's really not much of our concern here at Blogging Pro, but we are delighted to give you something new every Friday, starting today.  You all know about our Job Board, where employers can publish job openings.  Whether you are a blogger, a copywriter, a web developer, a web designer, or an editor, we have jobs for you.  And since you may be too busy to check out the listings everyday, we'll bring you a round up of the most interesting jobs for the week.
Here goes the first round!
CBSNews.com is looking for someone who is knowledgable about cars and the automobile industry. If you like cars and you are based in New York City, then this job is is for you.
For people in Brookfield, CT who have experience in public relations writing, check out the listing of this advertising agency. Oh, you have to have some experience in covering political campaigns to qualify!
Telecommuters who have a passion for helping out with good causes – apply now! The topic: an energy efficient lifestyle.
Fanggle is a Web 3.0 Cloud based applications company looking for a blogger that can write both news pieces and how-to guides. If this is you, then go click that link!
Not all of our jobs are based in the US, and this one is a perfect example. If you are based in Canada and you have some experience in software technical writing, what are you waiting for?
Author:
Noemi
Editor of Splashpress Media, writer, and geek bitten by the travel bug.