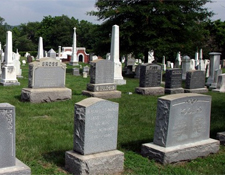 Part of being a successful blogger calls for frequent blog updates.  In fact, a recent study stated that 2o+ posts a week is the optimal number to drive traffic. (I think this was according to HubSpot research)
That's a lot of content.  And considering that bloggers usually have other jobs and commitments, it's almost an unachievable number.
It's no wonder that so many bloggers have embraced "guest blogging." On the surface, the arrangement is a win-win for the writer and the publisher. The writer gets to build backlinks and their portfolio, while the blogger gets free content to beef up their blog.
But all of this "love" comes at a price. A steep price.
MyBlogGuest.com, a community which I am a proud member of, has been responsible for over 13,000 blog posts getting published. Wow!
Here's my beef…
If the blog you own loses your voice, than what makes it special? What sets it apart?  What would motivate a reader to return?
People come back to their favorite blogs because of the writer's and/or editor's "special sauce." This is the vibe that the written words create. It could be underlying snarkiness, or creative vision, or well-written prose.  Whatever the secret ingredient is, it's likely YOU.  After all, that's the only thing that sets you apart from the next blog. Don't underestimate yourself -when it comes to blogs – people come back to read YOU. Techcrunch was better when it was more Michael Arrington. ProBlogger was better when it was all Darren Rowse, all of the time.  And what's John Chow without John Chow?  Yes, these blogs do have an editorial voice – and many of the writers they publish adhere to a preconceived vibe – but what about smaller bloggers, writers who have access to fewer resources?   These are the blogs I'm concerned about. Because a cover band is never as good as the real thing.
Accepting guest blogs on a regular basis does not always make sense. Here's why…
1) It's harder to insert your voice into something that was written by someone else.  Being a good editor is not easy. Pick up any mainstream magazine and you will find that most of the articles have a similar tone. You can't say the same for many of the small to mid-level blogs that are regularly publishing guest posts.
2) You will inevitably get caught behind the 8-ball and hit publish on a post without fully vetting it. By the time you run the text through Copyscape, check the validity of all included links, and copy edit, you probably could have written the blog post (an even better one!) in the same time.
3) Nobody likes a sales pitch, and as people catch on to the guest blogging phenomena, the phrase "guest blogger" is becoming synonymous with…"what are you trying to sell me?"
4) As a blog publisher, intellectual property and defamation issues will fall on your shoulders – not the writer's.  That means if you publish something that slanders a person or hurts a business, the corporate lawyers are going to track you down.
5) Search engines can also spank you if they find you are using your dofollow authority to boost up spammy pages/businesses. I don't want to spread fear; this is a difficult item to prove or deny…but it is a possibility, one that bloggers should at least consider.
6) Communicating with a guest blogger can be time consuming.   From discussing edits,  publish dates, link exchanges, and URL issues, you can often find that "free" content comes at a price.  Your time is valuable, so if you decide to engage in guest blogging, be sure that it makes sense from a time standpoint.
7) You only have one chance to convert a visitor into a regular reader or subscriber.  If a person enters through a search engine and/or social media  (usually the biggest traffic sources for bloggers) and land on a post that is not indicative of your writing style and/or tone, you have little chance of retaining the visitor. This will drive down the average time spent on your blog and the number of pages viewed, two important metrics if you hope to sell advertising.
Everything good comes at a price.  The reality is, I am a proponent of guest blogging – I publish and write them all of the time. My message here is that you need to be careful and not allow yourself to get caught on auto-pilot.  If you do, guest blogging can kill your blog right in its tracks.
Author Bio: Andrew G. Rosen is the founder and editor of Jobacle.com, a career advice blog.  Follow him on Twitter (@jobacle) or connect on LinkedIn. He also likes to take pictures of lonely chairs.
After working for FOX News and MTV Networks, Andrew G. Rosen founded Jobacle.com, a career advice and employment news blog. He is also the author of The Exit Guide: How to Leave a Job the Right Way.