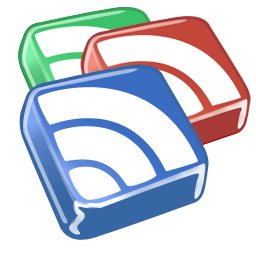 Despite the wide adoption of RSS throughout blog platforms and social networks, RSS readers (such as Google Reader) are still mainly used by geeks and political junkies.
While yours truly thinks RSS readers are the best way to stay updated with what's happening around the blogosphere, blog streams (a feature popularized by Tumblr and social networks) could further marginalized the need for RSS readers in the future.
Google is already experimenting with the blog stream format within Blogger, and even WordPress.com has flirted with the idea of blog streams (which you can find by visiting WP.com/#subs).
So with the 3 largest blogging platforms embracing blog streams (or at least flirting with the idea), will we see the end of RSS feed readers in the not so distant future?
Here are a couple of reasons why RSS readers may (as well as may not) become irrelevant in the future.
Why RSS Readers Will Become Irrelevant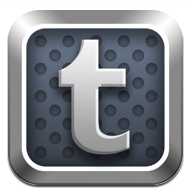 In an age where people's attention spans are decreasing and the amount of information that they read is increasing, many do not have the patience to create and maintain an RSS reader.
Managing an RSS feed often involves locating a blogs feed, pasting the link into ones respective "subscription box," then categorizing the feed into a folder (the latter only applies if one is subscribed to over 100 blogs).
Most decent blog streams on the other hand allow you to easily follow a site by clicking on the "follow" button, and if you no longer want to stay updated regarding a particular site you can easily unfollow with one click.
Although RSS readers are known for their power, they are often far more complex than blog streams, which may further decrease their popularity in the semi-distant future.
Why RSS Readers Will Thrive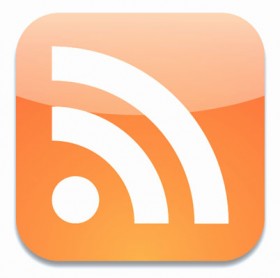 Despite the extra steps needed in managing an RSS feed, RSS readers allow bloggers to subscribe to content regardless of the platform.
Although blog streams are far easier to use, most blog (if not all) platforms only allow you to follow sites upon their respective platforms.
This means that Tumblr fans can not receive updates from WP.com lovers, and vice versa.
RSS readers on the other hand are able to fill that void (hence the reason why they were created in the first place), and as more users seek to read sites upon other platforms, we could see greater adoption of these tools.
What Do You Think?
Do you use an RSS readers, and if so what's your favorite one?
Also, would you consider ditching RSS readers for blog streams in the future?
Author:
Darnell Clayton
Darnell Clayton is a geek who discovered blogging long before he heard of the word "blog" (he called them "web journals" then). When he is not tweeting, Facebooking, or blogging about space and his beloved iPhone, he enjoys running, reading and describing himself in third person.