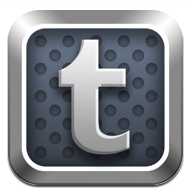 After passing 20 million blogs 11 days ago, the micro blogging service has achieved another milestone as Tumblr now officially hosts more blogs than WordPress.com (a feat they apparently achieved about 24 hours ago).
As of this post over 20.8 million blogs are hosted by Tumblr, compared to about 20.76 million blogs hosted by WordPress.com (the latter who is also witnessing tremendous growth online).
According to Quantcast, Tumblr is now a top 30 site, as the micro blogging service has dethroned GoDaddy.com for the 29th spot out of the top million sites in the US (note: WordPress.com comfortably occupies the 18th slot).
Although Tumblr receives far more page views than WordPress.com, according to Quantcast the latter apparently boasts far more unique visitors than Tumblr (which could be due to the fact that WP.com is a lot more SEO friendly than rivals).
Despite becoming a mainstream platform used by business, professional bloggers and even a government agency, Tumblr has thus far declined to embrace basic importing tools (allowing users to easily move content from a rival platform upon Tumblr's servers).
For those of you who use Tumblr to power their sites (or at least compliment their existing blogs), why do you think so many people are blogging upon Tumblr now?
Also do you think Tumblr will eventually surpass Google's Blogger as the most popular blogging platform by the end of the year?
Author:
Darnell Clayton
Darnell Clayton is a geek who discovered blogging long before he heard of the word "blog" (he called them "web journals" then). When he is not tweeting, Facebooking, or blogging about space and his beloved iPhone, he enjoys running, reading and describing himself in third person.