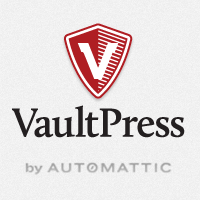 VaultPress (a real time backup and security service by Automattic) has released a new feature that will alert self hosting WordPress fans if their site is experiencing any problems staying online.
We've just enabled a new feature for all VaultPress customers that will now automatically notify you via email when we detect a connection error between VaultPress and your site. […]

If VaultPress is unable to contact your site for five consecutive hours, we'll send an initial alert email to you. We'll send additional follow-up alerts to you and then to our concierge support team so we can work with you to make sure your site is protected. (Official VaultPress Blog)
VaultPress will also automatically email users if their site is experiencing connection time outs, invalid API signatures , and last but not least the dreaded 500 internal server error.
Although a large number of hosting companies post status updates upon Twitter or a corporate blog when their servers go down, very few alert their users regarding the downtime via email until after the fact (preventing you from temporarily switching to a different host until the problem is resolved).
Unfortunately VaultPress doesn't provide a user fancy graph highlighting server issues over time (a feature many cheap hosting companies would loathe), which could help WordPress fans determine the reliability of their hosting companies.
For those of you who use VaultPress, what are your thoughts about this feature? Also, would you prefer to be alerted via other means (say SMS, chat, etc.) if you're site went down?
Author:
Darnell Clayton
Darnell Clayton is a geek who discovered blogging long before he heard of the word "blog" (he called them "web journals" then). When he is not tweeting, Facebooking, or blogging about space and his beloved iPhone, he enjoys running, reading and describing himself in third person.