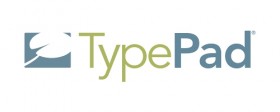 It looks like Typepad (a blogging service by Say Media) is finally allowing bloggers to speak their mind without revealing their thoughts to the entire world.
When you enable password protection, only those people that you supply the username and password to will be able to view your blog. Everyone else will get a prompt to enter the username and password and, if they don't know it, won't be able to view the blog.

You can choose to password protect only specific blogs and Photo Albums or you can password protect your entire account. (Everything Typepad)
While it's great to see Typepad join the ranks of their rivals, users unfortunately have to choose between password protecting their entire blog or having every entry viewable to the public.
Hopefully Typepad will consider allowing users to create password protected posts (an option available to WP.com and self hosted WordPress fans) while allowing the rest of their entries to remain public.
For those of you who use Typepad, what other features would you like to see unveiled upon the number one premium blogging service?
Also (for curiosities sake), why do you choose Typepad over free and freemium services like Tumblr and WordPress.com, respectively?
Author:
Darnell Clayton
Darnell Clayton is a geek who discovered blogging long before he heard of the word "blog" (he called them "web journals" then). When he is not tweeting, Facebooking, or blogging about space and his beloved iPhone, he enjoys running, reading and describing himself in third person.