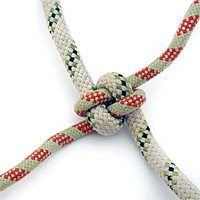 The temptation is too big. When you look at your stats and see that traffic is not at the levels you desire or think you deserve you start looking at every possible alternative out there. You spend hours on the internet hoping that some traffic alchemist gives you the magic recipe to boost your traffic overnight and feel drown when you realize you've already tried it or after you try it you find out that it's not converting visits into gold.
And this is what autosurf and traffic exchange programs like Smiley Traffic, AutoSurfPro or FreeMillionAuto have to offer. Loads of free daily traffic.
In my opinion, this is not for us; and I'll tell you why:
I too resorted to these programs for some time and now I'm happily free from them.
The data I'm going to show you comes from comparing my stats from (mid) October 2010 until December 2010 vs. February 2011 until April 2011 from my Career Development and Psychology website.
I stopped using these programs in January:
This is what Traffic Exchange Programs (TEP) do to your site:
• TEPs kill your site's statistics: it takes months to taper the effects of TEPs and for your stats to go back to normal. While I was using them I had to use filters to sort out "real" visitors from TEP-generated visits, which adds a complication. TEPs also make you lose your ability to know where you are standing since most of your traffic is going to be bogus traffic.
• The traffic you are getting is not targeted: unlike organic or social media traffic, the referrals you are getting are mostly other people doing the same thing you are: sliding through page after page to earn credits that then turn into visits to your site. Forget about making conversions if that's one of your goals.
• Advertisers/potential clients will not see the ROI your site promises: because your metrics are inflated. If you are having 10.000 visits a month, your client can infer how much they could be making. After a reality check, they will notice that their projections are far off from their expectations. I was lucky I hadn't monetized my blog back then. If you are trying to mount an online business, imagine what this can do to your credibility and reputation.
• TEPs kill your ad revenue: since I stopped using auto-surf programs my CTR (click-through-ratio) increased from 0.13% to 0.63% (a 400% increase!) and my Revenue per 1000 visits also saw a %400 increase.
• TEPs may kill your computer: don't expect to see sites like Apple.com or Facebook enrolled in these programs. They are mostly "make money online" sites and link farms with lots of shady scripts. I you are a Mac user you may be off of the hook on this one since it's more difficult to catch a virus. When I used my PC I took me just 3 days to get infected… first of many times.
• TEPs decrease Average Time on Site: since I stopped using TEPs the average time on site increased from 1':18'' to 4':32''. That's another %400 increase.
• TEPs increase your Bounce Rate: my bounce rate dropped from 27% to 12% when I stopped using TEPs. Which of course the latter is the actual bounce rate for my blog.
• You have to invest time that can be used to actually work on your blog: with TEPs you need to make sure that you have enough credits in your accounts so the flow of traffic doesn't stop. You also have to keep an eye on those browser windows since many of the enrolled sites have scripts with pop-ups intended to stop the autosurf script to keep going so you have to stay longer on that page. You'll end up doing a lot of clicking to keep those pop-ups at bay.
Yet, there are some positive things that Traffic Exchange Programs can do for your site:
• They Increase your Alexa Rank
• They give you a nice visits-to-P/V ratio
Weighing pros and cons, I think that getting rid of TEPs has been one of the best decisions I've made in a long time. The only gratifying thing they've done for me is to make me happy when I looked at my blog's stats, but deep within, I knew it just wasn't real.
If you want to have a successful blog, work hard, read the insightful posts from this blog and let time do its job. Traffic won't come overnight. Neither will success.
Guest Bio: Fernando Tarnogol is an Argentinean Psychologist.  He is currently in the management function at the Devereux Foundation in Pennsylvania, USA, where he runs a residential mental health facility. Fernando writes about Career Development and Psychology at his blog.