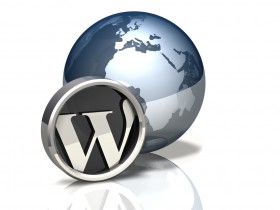 The first beta of WordPress 3.2 is out, which promises to not only speed things for your blog (provided that you're not using IE6), but also a slight redesign of the admin area.
However one of the biggest changes (at least for non-geeks) is the fact that WordPress is finally embracing a simpler posting interface.
Distraction-free Writing. The visual editor's full-screen composing experience has gotten a major overhaul, and is now available from HTML mode, too. More than ever, WordPress allows you to focus on what matters most – your content. (WordPress News)

Note: Emphasis theirs.
Along with Writing Helper, the new interface should help reduce the friction when it comes to creating a post, as well as appease fans of rival services (like Posterous and Tumblr) who desire simplicity without sacrificing on power.
Fans can test the beta by installing the WordPress Beta Tester plugin, although make sure you use a test blog or site (lest your break a few plugins or your theme in front of your readers).
Note: If you come across any bugs while beta testing WordPress 3.2, feel free to report it in the alpha/beta forum.
Author:
Darnell Clayton
Darnell Clayton is a geek who discovered blogging long before he heard of the word "blog" (he called them "web journals" then). When he is not tweeting, Facebooking, or blogging about space and his beloved iPhone, he enjoys running, reading and describing himself in third person.