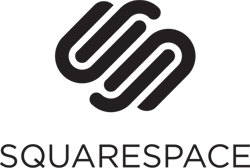 Squarespace (a premium CMS service used by thousands of bloggers) is preparing to launch their long awaited revolutionary platform which they've dubbed as V6 (which is short for Version 6).
While the company did reveal that Squarespace's new features that will "power tomorrow's web," their CEO did hint V6 will embrace the Tumblog craze (which has already infected Typepad, LiveJournal and WordPress.com).
Will you be embracing the content aware styling approach to blog posts used by Tumblr in this release?

Yes. And extending it. (Anthony Casalena via Squarespace Blog)

Note: Emphasis theirs.
It's unclear what Casalena means by extending Tumblr's famous formatting features, although he could be hinting that Squarespace will support extra post formats like polls and quiz's (features currently lacking upon Tumblr).
True to Squarespace's style the company is not providing an ETA for when V6 will be released (as they are in the process of perfecting the new version), although a few lucky users will be able to help them beta test V6 over the next few months.
For those of you who are passionate about Squarespace, does the idea of a Tumblog appeal to you?
Also if you have a Tumblr blog, would you consider migrating upon Squarespace once V6 rolls out? (note: does Squarespace even support Tumblr importing?)
Author:
Darnell Clayton
Darnell Clayton is a geek who discovered blogging long before he heard of the word "blog" (he called them "web journals" then). When he is not tweeting, Facebooking, or blogging about space and his beloved iPhone, he enjoys running, reading and describing himself in third person.