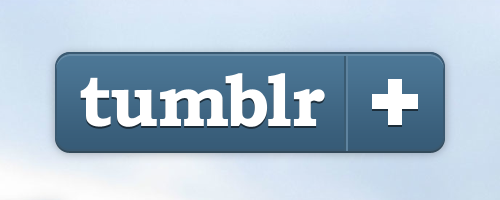 Taking a cue from Facebook and Twitter, Tumblr recently launched their official share button to the world, which may appeal to bloggers who prefer not to partake of the Tumblr frenzy.
The Tumblr Button can give you complete control over how your content appears when shared on Tumblr. Not only does this mean specifying an excerpt or summary, but also deciding whether it appears as a Link, Quote, Photo, or Video Embed.

Even better: This can be deeply integrated with just about any publishing platform to add contextual buttons next to things like paragraphs or photos. (Tumblr Staff Blog)
The ability for Tumblr's to control how they share content upon their sites is huge, especially when dealing with the limited sharing options presented by Twitter or even Facebook (the latter which at least provides thumbnails).
While the button might be a huge win for the micro blogging site as well as the Tumblr tribe, bloggers upon other platforms should consider adding the button for the following reasons.
Traffic And Subscribers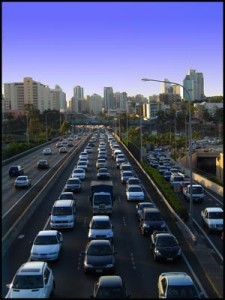 Whether you love the micro blogging site or have "mixed feelings" about the service, tapping into Tumblr's growing popularity could help boost traffic towards your site as well as bring in new readers.
In fact a few sites that have added Tumblr's button have noticed an increase of traffic from Tumblr (which is a good sign for any blogger depending upon page views in order to help pay the bills).
As a bonus, the opinions of Tumblr's who reblog your content are much more accessible than other services as they are not limited to 140 characters (like Twitter), and can be publicly viewed from the outside (unlike Facebook).
Citation And SEO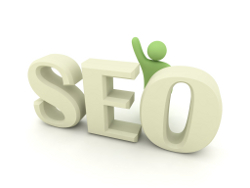 Tumblr's contextual button next to paragraphs is ingenious as it allows Tumblr readers to quote their favorite sections that will appeal to their respective audiences online.
Even better is the fact that Tumblr provides a link back to your blog, helping you to receive some extra Google juice while at the same time boosting your SEO.
Note: Unfortunately there doesn't seem to be any analytics option to displayed how many times your content was reblogged, although hopefully Tumblr will remedy that in the not too distant future.
One Less Tumblog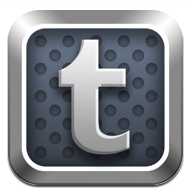 Last but not least inserting the Tumblr button may eliminate the need for you to launch a companion Tumblr site for your blog.
This not only simplifies blog management (as it's much easier to focus on one blog than multiple sites), but helps you maintain focus on creating content rather than sharing it upon another platform.
Note: Although I do recommend users create a professional Tumblr blog (as it will help immerse you within the world of Tumblr), the micro blogging site may not appeal to everyone, especially if you're not fond of reblogging.
Where Can I Install It?
Self Hosted WordPress fans can install the Tumblr Button for WordPress plugin, while BlogSpot, OnSugar and Posterous addicts will need to dive into the HTML of their skins to insert the button.
Have you installed the Share on Tumblr button upon your blog? If so, what features would you want Tumblr to add?
Author:
Darnell Clayton
Darnell Clayton is a geek who discovered blogging long before he heard of the word "blog" (he called them "web journals" then). When he is not tweeting, Facebooking, or blogging about space and his beloved iPhone, he enjoys running, reading and describing himself in third person.