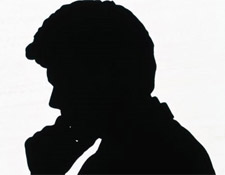 When seeking to build a name for yourself as a blogger you'll entertain all kinds of ideas. Should you go the extreme shock jock route to grab attention or be true to your inner voice and build an audience slow and steadily? Should you seek publicity through a media stunt or play the waiting game that comes from writing quality material?
These were questions I asked myself when I first sat down to write my blog. I was prepared to look every which way for opportunities as I wanted to build an identity and carve myself an audience from the noise. What I was not prepared for was the thrill, excitement, anger and downright abuse which came my way when I hit upon the idea of co-writing with a prolific blogger and complete stranger.
First contact
I first came across Mr X when searching through the vast expanse of a popular article directory. I noticed he was a prolific writer and commanded a large audience so made contact with the express intention of co-authoring some posts.
He was immediately receptive and asked me to outline the topics about which I could write authoritatively. I wrote back with a list and after a brief exchange of emails we settled on the matter of the pro-democracy movement in Egypt (as it turns out this would be one of the last matters we would manage to agree upon in the weeks to come).
Testing the waters
Being the Brit I am I was courteous and polite and, in all fairness, probably rather bland. I would send arguments that were tepid and lacking in conviction. He would respond with ever more increasingly rude and obnoxious statements belittling my lack of independent thought. Taken aback I would respond with a slightly raised tone and await with growing dread the personal and spiteful response that would come my way.
I admit I was slow out the blocks. I had lost the power of debate after such a long absence from meaningful discourse. I was weak and he knew it. Well after one abusive riposte too many I came off the ropes swinging. I finally had found my voice and wasn't afraid to use it.
I picked apart his previously unchallenged rhetoric with conviction and insight. I countered his racist and bigoted statements with sharp prose and analysis. I wasn't just dancing like a butterfly I was stinging like a swarm of killer bees. Take that 'you'd all be German if it wasn't for us' statement, take that 'all the pro-democracy demonstrators are Al Qaeda operatives' ill-informed nonsense point.
Day after day this would go on, all other work trying to sell my stock of animal flip flops pushed aside. The ping of new email brought a fresh rush of adrenalin. Evening plans would be cancelled, dinner dates postponed, weekends forgotten. I was in a battle of wits against some extreme views and I wasn't going to let the side of liberty, freedom and, well frankly, everyone else who isn't from the US of A down.
The exchanges were exhilarating, exciting, frustrating and addictive. I didn't want them to end but end they must.
All good things come to an end
Like the changing of the seasons even our battle had to move on. I had delivered some knock out blows but like Rocky and Apollo Creed at the end of a 12 rounder we were still standing but stuck in stalemate. A mutual admiration had developed and I had even made the impregnable fortress laugh but it wasn't enough. We were both mentally drained, tired and at a loss as to what to do next.
We offered some suggestions on other topics but it was never the same. We seemed to agree more and more with one another's arguments. Something had been lost. We weren't the same.
Looking back
I look back on those exchanges with a mixture of happiness and sorrow. I can still see the high water mark where the dam almost broke before the waters returned to the sea. I feel I came close to freeing his mind of paranoia and fear. Not everyone is out to get the USA. Not everyone is a secret terrorist. Not everyone is in cahoots with the government.
We are both in our own ways stubborn and not for turning. Still the exchanges produced a high level of content and sharpened our debating skills, of that I have no doubt.
Has it put me off co-authoring a piece with a stranger? Not for one second. I would recommend it to anyone. Just next time I will go in with my eyes wide open.
Guest Bio: Josh regularly writes about blogging, surfing, travel, social media and more. He supports his writing by selling flip flops to help fund his travel assignments. Contact him for free articles for your blog or website at http://twitter.com/joshaggars.