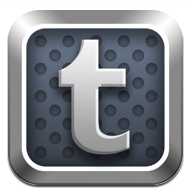 If you look at the top 3 blog service platforms, you'll notice that Tumblr is a distant third to WordPress.com and Blogger, the latter two who occupy second and first place, respectively.
However if you notice the stats between the platforms, you'll realize that while Blogger and WordPress.com are growing at a healthy clip (especially WP.com who just passed 19 million blogs), Tumblr is growing much faster than its rivals.
Boasting approximately 16.5 million blogs (up from 15 million about a month ago), Tumblr is obviously doing something right, which might explain why every major blog service except Blogger.com has copied them.
Although Tumblr's keep it simple approach might explain the site's popularity (as Joshua Strebel of Page.ly fame explains upon WP Candy), there might be several other reasons why Tumblr is growing faster than their rivals.
Third Party App Connections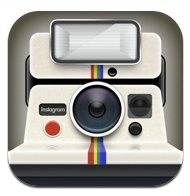 When I'm referring to apps, I'm not talking about third party blogging apps (most which connect to WordPress, Tumblr and Blogger).
Rather there are numerous third party apps that have nothing to do with blogging (like Instagram, Instapaper, and those zillion quotation apps) that allow one to easily share content upon Tumblr.
Although there are probably apps that allow one to easily share content upon WordPress and Blogger, they are not given the Tumblr's prominence (who is usually displayed as a third option behind Facebook and Twitter).
Inexpensive Themes Please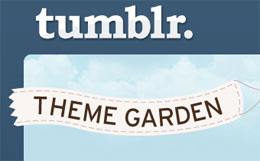 It's no accident that theme designers are making thousands per month on Tumblr, especially when they are rolling out quality templates that match (if not surpass) those seen upon WordPress and Blogger.
As a bonus, premium themes upon Tumblr are surprisingly cheaper than those upon WordPress.com, with prices ranging from $9 to $49 (compared to the average $50 plus price for a solid WP.com theme).
While most Tumblr themes are free (which is true for WP.com and Blogger), the cheaper prices seems to be motivating users to buy more themes upon Tumblr's centralized market.
Majoring In The Mobile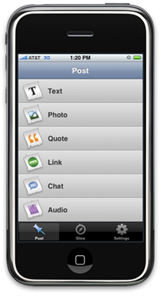 Tumblr is one of the few companies that I know who consistently provides an elegant design across all of their smartphone apps.
It doesn't matter if one has a Blackberry, iPhone or Android device, users upon all 3 have access to the same features (at least for the most part).
Another bonus is that Tumblr users (at least on the iOS app) have more control over their post which including permalink structure as well as whether an article is sent to Twitter.
Last but not least Tumblr users can easily comment, like or reblog a post directly from their smartphone (giving readers more opportunities to connect with writers).
Why Do You Think Tumblr Is Popular?
While Tumblr's simplicity is one of the major reasons for it's popularity, their are probably more reasons why the platform continues to grow in spite of rivals mimicking their features.
For those of you who use Tumblr (or even switched upon it from another service), why do you think Tumblr is popular and why does the platform appeal to you?
Author:
Darnell Clayton
Darnell Clayton is a geek who discovered blogging long before he heard of the word "blog" (he called them "web journals" then). When he is not tweeting, Facebooking, or blogging about space and his beloved iPhone, he enjoys running, reading and describing himself in third person.