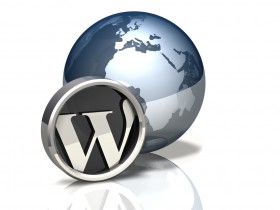 Core developers are gearing up for the next release of WordPress, with promises that version 3.2 will arrive to the public without a lengthy delay (although truth be told version 3.1 was worth the wait).
While WordPress will also be working on optimizing the software in order to improve loading speeds, it will also boast an interesting feature that may make it easier for bloggers to write posts as well.
Distraction Free Writing. This is our headline "ooh, shiny" user feature. Replace our current fullscreen implementation with something more beautiful, more useful (in terms of line-length and font size), and simpler (only limited RTE functionality). Look at WriteRoom, OmmWriter, http://www.quietwrite.com/ for inspiration. Koop is investigating this, and may crank out a quick plugin to jump-start development efforts (WordPress Development Updates)
Simplifying the interface could make it easier for new bloggers to create posts within WordPress without being distracted by all the bells and whistles of the software.
The upcoming version of WordPress will require PHP 5.2.4 as well as MySQL 5 (note: make sure your web host is aware of these changes), and will also be transitioning away from IE6.
WordPress has not yet released a time frame for when they expect version 3.2 to be available to the public, although those of you on the bleeding edge can install the Beta Tester plugin to experiment with 3.2 (preferably upon a test site).
Author:
Darnell Clayton
Darnell Clayton is a geek who discovered blogging long before he heard of the word "blog" (he called them "web journals" then). When he is not tweeting, Facebooking, or blogging about space and his beloved iPhone, he enjoys running, reading and describing himself in third person.