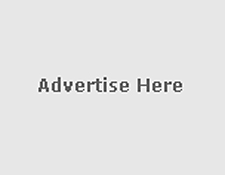 If you have a great blog with a lot of wonderful content that readers enjoy, then there is no reason why you shouldn't be able to add a little advertising to it in order to make some money off of that content. After all, you've worked hard, you deserve it. There are, however, right and wrong ways to go about advertising on your blog.
Advertising on a blog is perfectly normal and is a great way to increase your online income. When done tastefully and professionally, advertising can add to the overall quality, great look, and appeal of your site. Empty ad space is not a good idea for a number of reasons.
Here are 5 reasons why you shouldn't have empty ad spaces on your blog.
1. Devalues the ads.
One reason why empty ad space is never a good thing is because it can potentially reduce the price at which you are able to offer advertising space on your blog. Why? It might suggest that nobody wants to advertise on your blog for one reason or another. Also, advertisers may be hesitant to pay for ads when no other advertisers have done so before them. If nobody else has, why should they? That is in many cases the mindset that advertisers have.
2. It makes your blog look empty or appear to lack content.
Empty ad space or white space on any blog or website gives the appearance of emptiness or lacking content. This is never a good thing. Empty space might give the false impression that you do not have valuable input and can potentially turn readers away.
3. Places limitations on ad types and sizes.
If you have empty ad spots on your blog and fail to show potential advertisers that they can place more than one ad size, then you might lose out on business because they could be under the impression that you don't offer the ad size that they would like to use. You might want to consider always having at least an ?Advertise Here? ad that directs them to your advertising information page. This advertising information page can then define the different types of ads that you allow.
4. Wasteful use of space.
Having empty ad space on your blog is wasteful and can give readers the wrong impression about your blog and you as a writer. Instead of having empty ad space, consider providing more valuable content for your readers. If you don't have sufficient navigational features on your blog, then perhaps the empty ad space could be used for the purpose of directing readers to new or existing posts.
5. Makes you look desperate.
Desperation is the signal that you will be sending to your readers and potential advertisers when you have nothing but empty ad space on your blog. Sure, making money is on just about every blogger's mind, but in order to do so you have to provide value to your readers and prove to potential advertisers that your blog is worth advertising on.
Guest author: I am an internet marketer who blogs about how to make money online, something I have done successfully since March 2006. To build your email subscriber list, consider joining the latest JV Giveaways as a contributor.