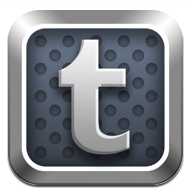 Although Tumblr has not officially revealed the revenue split between the company and theme designers, the micro blogging site did reveal some interesting facts regarding how much theme designers are generating every month.
Tumblr does charge for things like being featured in its directory or $9 themes users can buy to spruce up their Tumblog. Karp notes that some theme designers are making tens of thousands of dollars month. (via TechCrunch)
In the interview (seen below), Tumblr CEO and found David Karp revealed that the company actually thought about launching premium features for Tumblr, but decided to opt instead for features that enhanced the community (like premium themes) instead.
Even though Tumblr already boasts hundreds of free themes, the fact that designers are generating revenue in the thousands of dollars speaks well of the premium theme market overall.
As we here more success stories regarding Tumblr's theme market, we will probably see more companies and professional bloggers use Tumblr as their main platform in the future (or at least use Tumblr as a companion site).
Tumblr currently boasts over 14 million blogs (compared to WP.com's 17.6 million blogs), and as the site continues to expand we will probably more premium theme designers courting Tumblr over rivals in the future (especially if they can create a sustainable business upon the platform).
Author:
Darnell Clayton
Darnell Clayton is a geek who discovered blogging long before he heard of the word "blog" (he called them "web journals" then). When he is not tweeting, Facebooking, or blogging about space and his beloved iPhone, he enjoys running, reading and describing himself in third person.