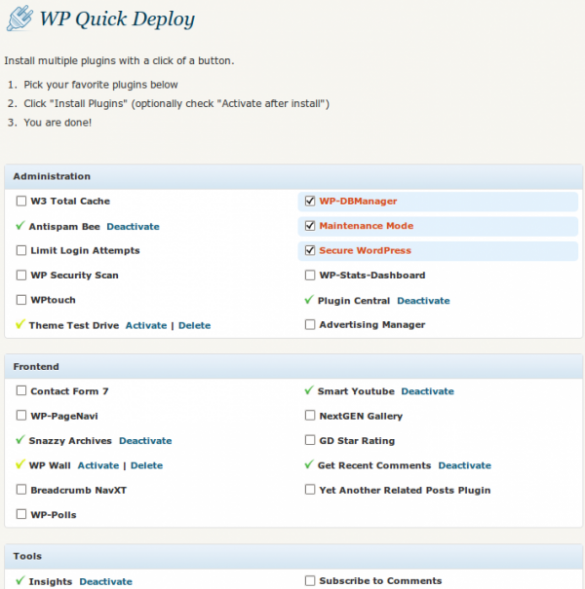 Many of us tend to install blog after blog and every time have to upload a series of WordPress plugins every time or browse through the plugin installer. A tedious and long task, especially for those of you who love running 60 plugins on every single blog.
Vladimir Prelovac, serial plugin developer, has created WP Quick Deploy, a plugin which will soon become your favourite WordPress install assistant.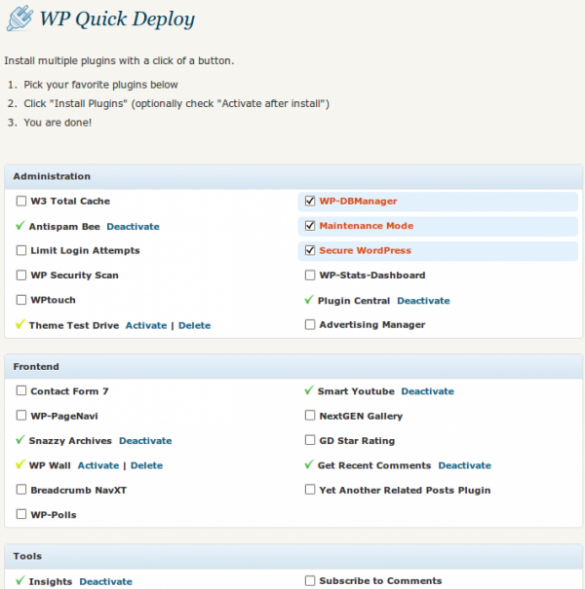 The plugin lets you browse a well curated selection of WordPress plugins which then can be installed all at once. Check the plugin page for more information.
Author:
Franky Branckaute
Franky is CEO, Editor and Muppet on Duty at Splashpress Media and sporadically blogs about the professional online life at his personal iFranky blog, when he isn't annoying his colleagues or blog software evangelists. He also is regular Guest Lecturer on all things New Media and 'blogging'. Stalk him on Twitter or on Google+