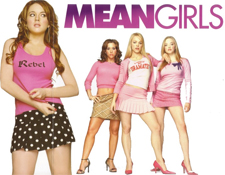 I've had the good fortune to recently have several blog posts make it to Yahoo! homepage. When I first set out on a blogging path, this was a goal of mine. I wasn't driven by the fame and fortune (there's none!); it was the love of comments, lots of them, that drove me to try to get some major media love. To me, there's nothing more satisfying as a blogger than to write about a topic you are passionate about and spark interesting dialogue.
According to San Diego-based Internet consultant Danny DeMichele, "Comments are an underrated tool you can use to build real relationships with readers, publishers, and site owners to help your overall online marketing goals."
Unfortunately, despite the volume of comments on Yahoo!, that never happened. Instead, many of the comments were useless, silly and, well, downright mean. Before leaving a negative comment on a blog, consider the following:
THE BLOGGER IS JUST LIKE YOU. Unlike celebrities and athletes, bloggers are not compensated to withstand public scrutiny and personal attacks. Successful bloggers must have a thick skin, and a little jousting is par for the course, but leaving a mean comment just for the sake of it benefits no one.
IT'S ONLY ENTERTAINMENT. Most blogs are designed to inform, educate and entertain. Ideally the facts are all accurate and the grammar immaculate, but since most bloggers are part-time players, fitting blogging in to their already busy lives, it doesn't always work out that way. Just like a "popcorn flick" at the movie theater, some blogs merely exist to entertain. Spend too much time looking for problems with the plot, and it becomes clear that YOU have the problem.
CREATE INSTEAD OF CRITIQUE. Sitting back and judging the work of others takes a fraction of the effort than it takes to make something. If you find yourself leaving negative blog comments on a regular basis, and you don't have a blog of your own, it's time to rethink how you're spending your time online. Instead of adding on to what others have done, go make something of your own.
Feel free to disagree with a blogger – just do it in a tactful way. Point out the good and the bad. Commenting as well as blogging is a great way to speak your mind. Just keep in mind that the blog owner (who might not be the blogger) will have control over the comments, ultimately giving them the last word. So tread lightly!
Being nice can change your life – why not start with the tone of your blog comments?
P.S. – I will say that the comments left on BloggingPro and several of the other niche blogs I write for are much more intelligent and complimentary than the comments left on Yahoo!
After working for FOX News and MTV Networks, Andrew G. Rosen founded Jobacle.com, a career advice and employment news blog. He is also the author of The Exit Guide: How to Leave a Job the Right Way.