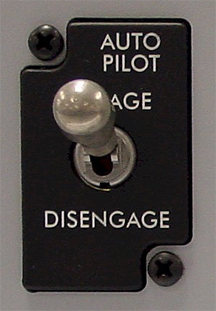 Do you ever catch yourself not living enough?
At some point, we're all guilty of it; going through life and simply getting through the day.
As you already know, this is no way to live life.
You might be on autopilot if you are…
– Worried about word counts
– Struggling for post ideas
– Writing right up against a deadline
– Letting your post consistency slip
– Relying heavily on publishing guest blogs
– Treating external links as an afterthought
– Not actively networking with other bloggers
If you said 'yes' to more than two of the above items, you could be coasting…and that's a dangerous recipe for mediocrity.

Pro bloggers, the ones who make oodles of money, are the ones who are willing to step out from behind the keyboard. They live life. They do interesting things. They challenge themselves. They face adversity head-on.
A blogger on autopilot isn't worth much.
If you think you might be on autopilot, you need to immediately break your routine and go see some new things. Try exciting foods. Set out on an adventure. Talk to someone new. Whatever. Just stop doing what you are currently doing!
Break your routine and shake your life up, that is the only way you will get the most out of your writing.
Do you need to go to Africa to write about Africa? No. But odds are that the person in Africa will tell a better story.
It's a generalization, but bloggers are generally an introverted bunch. Sure there are full-time independent bloggers who make the bulk of their money from public speaking. But the average blogger barely likes to step up to the counter to order lunch. They are most comfortable sitting in front of a computer writing about stuff. So today's blogging lesson is to go out there and make yourself uncomfortable. It will help with your blogging – guaranteed.
After working for FOX News and MTV Networks, Andrew G. Rosen founded Jobacle.com, a career advice and employment news blog. He is also the author of The Exit Guide: How to Leave a Job the Right Way.