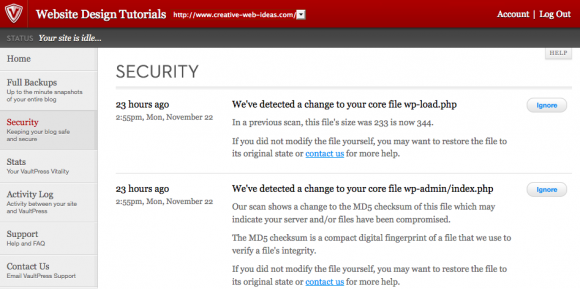 A Premium Security Plugin for VaultPress users.
Security on your WordPress page is going to be pretty high – hopefully you'll have a passion for blogging, or maybe even use a wide range of WordPress sites as client sites if you're a designer or developer, so if you're offering a service to someone, why not offer the best you can get for Security on the page.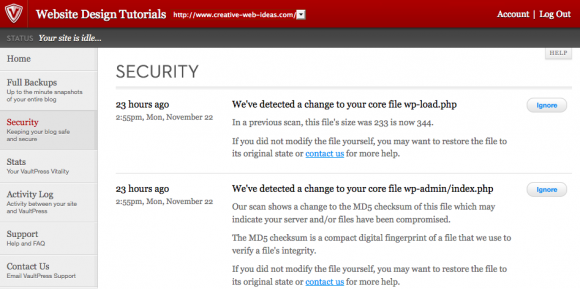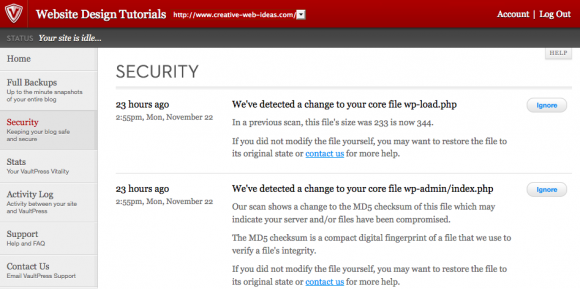 Once included on your page, an initial scan sets a baseline for the files, and any changes to the 750+ core files are notified on the Security Tab of VaultPress. From here, you can then notify the VaultPress team, and they'll give you help and assistance in locating and correcting the problem
More information about VaultPress new security plugin here or read Darnel's review on The Blog Herald.