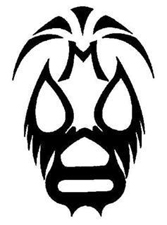 Have you ever pretended to be someone else? I don't mean on Halloween, I'm talking about the other 364 days of the year. If the answer is yes, you're either a weirdo or a criminal…
No! Perhaps you are just a perfectly "normal" blogger struggling for content ideas. Because when you are stuck, sometimes there's no better way to slip free than to pretend you are someone else.
When I am behind the 8-ball on ideas, I slip on another outfit…another perspective…another person! That's right, on occasion, I'm a 100lb. vegan woman writing in a pink dress.
OK, so I forgo the apparel, but I do write the post as another person. Same niche, different attitude. It's amazing what this role playing exercise can do for your blog!
From the title you choose, to the viewpoint that you take, the key is to consistently be that person for the entire post process. Add links to articles that they would like; choose tags the way they would see it; speak in their voice.
It might sound weird, but you have nothing to lose and everything to gain!
You know that indecision you have when a group is trying to figure out where to eat dinner? Well, I always try to remember that it's not my last meal – so it's important to try something new. The beauty of blogging is that there's always another post around the corner.
So who are you going to be? A family member? Friend? Superstar? A blogger you admire?
Pick someone fun! And most importantly, enjoy the process!
After working for FOX News and MTV Networks, Andrew G. Rosen founded Jobacle.com, a career advice and employment news blog. He is also the author of The Exit Guide: How to Leave a Job the Right Way.