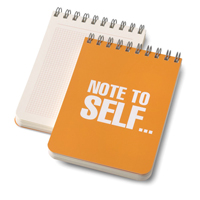 Less than 10. That's how many click-throughs I received after writing several guest blog posts for a few well known blogs.
What a bust!
There are many benefits to guest blogging, and one that is often near the top of the list is generating traffic for YOUR blog/website.
I understand that there are many long-term benefits, but as a product of the 'what have you done for me lately' generation, I must say that I'm a bit bummed out.
I subscribe to the theory that guest bloggers must be patient, as the long-term effects of your efforts may not be revealed for the considerable future. So I celebrate the practice. But what would help cheer me up are your guest blogging "success" stories; raw data where you can unequivocally say that writing for blog X brought traffic to blog Y.
After reviewing WHY why my guest blogging efforts were lackluster, I discovered several issues…
1) My anchor text, which was strong, was shifted to the bottom of the post on two of these blogs. Location matters, and this hurt my click-through rate. LESSON: Arrange with publisher in advance whether or not your anchor text can me moved.

2) Both sites I wrote for have recently started accepting a glut of guest posts. This will likely turn off their readers and make it less likely that I'll be able to win them over. LESSON: Research the frequency in which a blog accepts guest posts. Aim for blogs where it's the exception rather than the rule.
3) Does the blog publisher get comments on a regular basis? The more comments they receive, the more likely the community with click-through to your links. LESSON: Solicit bloggers with strong communities.
I also recommend that you establish with the blogger where your blog will appear. I have found several larger blogs creating a separate section for guest posts, meaning that you will not get the same exposure as one of their homegrown posts.
Going forward I will be more selective about the venues I will guest blog for. I advise you do the same.
After working for FOX News and MTV Networks, Andrew G. Rosen founded Jobacle.com, a career advice and employment news blog. He is also the author of The Exit Guide: How to Leave a Job the Right Way.