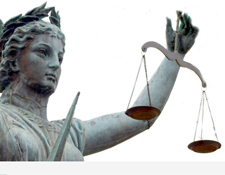 Guest Bio: This post was written by Lior who works for an online task management start-up.
Everyone knows that the Web is a visual medium and that posts/pages with images stand out better than those with just text. However, finding images can be tricky, especially considering that most of the photos on the Web are copyright protected and using them could result in legal trouble.
Fortunately, there are many places on the Web that you can turn to find free, legal, photos and images that you can include in your posts.
Here are seven easy places that you can find images for use on your site.
Wikimedia Commons is the media wing of Wikipedia and has thousands upon thousands of images under licenses from public domain, meaning free to use without restrictions, to various Creative Commons licenses. You can easily search for images by license type and quickly find something you can use on your site without worry.
Flickr offers an advanced search tool that least you narrow your search to only works licensed under Creative Commons licenses. You can easily filter results by those works available for making derivative works or for commerical use, just by ticking the relevant check boxes.
3. Google Images Advance Search
As with Flickr, Google Image Search offers an advance search tool that lets you filter results based on license type. Using the provided dropdown, you can easily select the image rights that you need and find relevant images to your query. However, where Flickr routinely provides high-resolution images, Google Images has results of all sizes.
4. Stock.XCHNG
The Stock.XCHNG is the world's largest free stock photo library. It contains nearly 400,000 images for reuse, most of which don't require attribution and are available for commercial use. Nearly all images are available as high-resolution downloads if you sign up for a free account. The only word of caution is to make sure the photographer did not add extra restrictions, such as notice and attribution, before using an image.
5. MorgueFile
Similar to Stock.XCHNG, Morguefile is a free stock photo site where users upload and share their photos. Though it may not be as large as Stock.XCHNG, it is a much prettier site and has some very useful crop and rescale tools that eliminate much of the work one usually has to do offline when using free images. Also has great search tools to help you find images by size, date, color and more.
6. PicApp
Unlike the other sites on this list, PicApp doesn't let you download the images for reuse but, instead, is an image embedding service aimed at those who want to add news or other timely images to their site. Great for news sites, gossip sites and anywhere else that needs photographs from journalists, PicApp's only drawback is that it displays advertising over the image and embeds it in a JavaScript.
7. The Federal Government
It is a little-known fact that all works created by the federal government are placed into the public domain automatically, no need to wait for copyright to expire. If you can find images taken by government employees as part of their job, a good place to start being a relevant government site, you are free to use the image as you see fit.
All in all, there are so many freely-licensed images on the Web, there is little reason to use the works of others without permission. Almost certainly, if you search, you can find just the image you need without having to run the risk of a legal headache.
The only thing to be careful is to make sure that you complete the license and you should find countless artists and photographers very eager to have you use their work at no charge.
Guest Bio: This post was written by Lior who works for an online task management start-up.