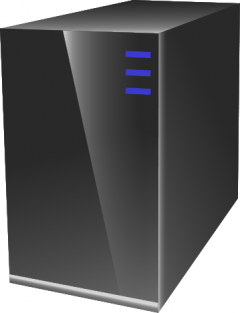 Ever since Automattic (the company behind WordPress) debuted VaultPress, there has been intense discussion (online and off) by self hosted bloggers over how much one should pay to secure their blog data.
Some users have even boasted that they back up their data to their email account or home computer, two choices that should NEVER be options (feel free to ask why in the comment section below).
Since everyone's budget is different, here are 3 inexpensive ways to back up your blog without breaking the bank.
Mozy

Believe it or not, many web hosts provide an option for bloggers to backup their data to Mozy.
Although the feature comes in 2 flavors (free and professional), most bloggers will probably only need to use the free option which allows you to back up to 2GB (the premium version is unlimited and costs $5/month).
While Mozy is not exactly optimized for blogs (as that is not their specialty), you can at least retrieve your data with the help of a few helpful plugins (like Automatic WordPress Backup for WP fans).
blogVault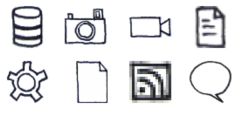 Created by Inactiv Media Solutions, blogVault is an inexpensive option for WordPress users seeking to securely backup their blog without hassle or fuss.
The site is very similar to VaultPress in many ways, as it allows bloggers to make hourly backups as well as store their blog's database upon Amazon's servers (via their S3 service)
Prices for blogVault start at $29/year per blog (for 1 GB of storage), although the company does offer free trial backups for the first 30 days (50 MB max until you purchase a plan).
BlogBackupr

BlogBackupr is a service by Triop that is not only designed for bloggers, but works with most (if not all) major blogging platforms including Blogger, WordPress (both WP.com and WP.org), Movabletype, etc.
The site currently has no premium option (and their currently is no indication of when one will launch), although the service is suitable for professional bloggers who are on a very tight budget.
Similar to blogVault, BlogBackupr has an automatic restore feature, although the service is only available for WordPress.com, WordPress (self hosted) and Blogger fans.
Any Others?
As far as backup services go, there are dozens (if not hundreds) of options available for bloggers, although regardless of which service you choose you should ALWAYS backup your blog.
For those of you who do backup your sites, what services would you recommend users using? Feel free to enlighten all of us in the comment section below!
Author:
Darnell Clayton
Darnell Clayton is a geek who discovered blogging long before he heard of the word "blog" (he called them "web journals" then). When he is not tweeting, Facebooking, or blogging about space and his beloved iPhone, he enjoys running, reading and describing himself in third person.