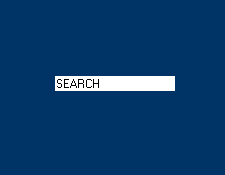 "Give the people what they want."
That simple statement is the foundation of millions of businesses around the globe. In a world of supply and demand, you need to be sure that the product you deliver is something that fills a void and is wanted.
Blogging is no different.
If your blog already has an audience, and you are not regularly evaluating your on-site search queries, than you are doing your readers a disservice and missing a golden opportunity. That little search box not only helps your readers find what they are looking for, but should also steer the blog owner/writer down the right avenues.
Idea Leads
Sales people often live and die by the strength of their leads. It's obviously easier to sell something to someone who has already expressed interest in a product or service. Your on-site search results are good leads – they are the GlenGarry leads!
This information is the equivalent of a reader knocking on your front door and telling you what they want to read about. Your search logs are like market research. And the best part is, it's free!
Identify Trends
Analyze your search results on a weekly basis to see if there are any trends within your niche. Don't allow your blog to live and die by people's search queries, but do not be afraid to "play the hot hand" and create content designed around popular search trends. The market is constantly changing around you; ignore your search results and you could miss it. Be careful not to be reactive and jeopardize your readers' trust.
Piggyback Success
Many bloggers are content machines, that means we haven't a clue what we wrote about last year (or even last month for that matter!). Searches that take place on your blog can remind you of yesterday's successes, and get you thinking about how you can build upon that traffic.
How often do you look at what people are searching for on your blog?
After working for FOX News and MTV Networks, Andrew G. Rosen founded Jobacle.com, a career advice and employment news blog. He is also the author of The Exit Guide: How to Leave a Job the Right Way.