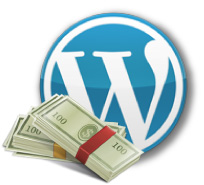 Making money online is a white hot topic online nowadays and will be for a long time to come, since everybody wants to make money from their blog. Whether its a personal journal type blog or full scale rockstar blogging; a little extra bucks won't hurt.
The process of building a blog and growing it to the point of profitability isn't always an easy task. Attracting valuable advertisers, selling the right affiliate products aren't always straight forward and simple and can be extremely time consuming. So here are a few plugins that will make the workload a little lighter for you so that you can focus more on building the foundation of your blog, which is, awesome content.
1. The Ad Squares Widget
This free plugin when installed allows you to place neat 125px x 125px advertisements on your blog without the hassle of diving into too much code to customize and design the ad spaces yourself. This is extremely useful since not many WordPress themes do have functional and easily customized ad areas and not all of us are web developers.
The plugin features include:
Supports up to 8 125px x 125px ads per widget area
Customizable ad sizes and position
Supports all types of ad code
Download the Ad Squares Widget here.
2. OIO Publisher
The OIO Publisher plugin is a cool ad management tool that will help you to have complete control of your advertising and automates many of those time consuming administrative tasks. This plugin takes the hassle out of ad creation, setup and the payment process and automates many functions that you would need to do yourself thus savings you lots of time.
The awesome features include:
Geo-tagging ads – Which allows you to display specific ads for visitors from different countries and territories
Built in affiliate program – Allows people to earn commissions for selling advertising space for you.
Sells and manages banner, text and review ads
Generates and automatically e-mails reports to advertisers
Integrates with Paypal and other payment gateways to receive payments for ads
Definitely a must buy for the serious blogger and takes earning from your blog to a new level of professionalism. Purchase your copy of OIO Publisher and see the full list of features here.
3. WP E-Commerce
This free plugin allows you to fully integrate e-commerce capabilities into your WordPress blog without the huge hassle of coding while sparing you the massive expense. So if you're thinking of selling a wide variety of items through your blog then WP E-commerce will be your trusted companion.
Features include:
Easy integration with major payment gateways
Designed with SEO in mind to ensure that your products are found through search engines
Tons of customizable themes
Automatically e-mails newsletters to customers
Download a copy of WP E-Commerce here.
4. Magic Members
If you have some killer content and you would like to reserve it for paying members, then Magic Members is the plugin to get you started in creating premium members only areas on your blog. This brilliant plugin comes with a host of capabilities to help you manage your blog like a pro.
Some of the features include:
Integrated payment options for your members to sign up
Multiple membership levels which allows you to control access to different areas of your site
Various subscription and billing options
We previously wrote a very in-depth review of the Magic Members plugin which will give you further insight into what we think about it. So take a look here: Magic Members
Purchase your copy of Magic Members and see the full list of features here.
Discussion
The plugins above will definitely help you to be more efficient when developing your blog further for earning and even making a living from your blog. The main keys are to: automate as many tasks as possible, save time, save energy and focus on developing content for your blog that will make your readers stay for the long-term and spend some cash.
Are there any other plugins you know about that makes earning through our blogs easier? Please let us know by leaving a comment below, we would love to hear your ideas.
Robyn-Dale Samuda is a Web Developer & is owner of Yuraki, a Website Development, IT Consultation & Online Marketing Firm in Jamaica. He has a passion for the web and helping clients achieve more online.