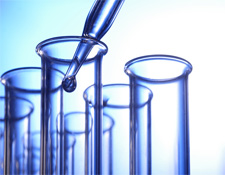 It saddens me to say it, and pains me to type it as part of the public record, but after years of busting my butt to create original blog content, I've learned that people want the same ol', same ol'. No one likes to admit it, but it's true – "generic" blog posts often perform better than "fresh" ones.
Don't believe me? Test it out within your niche. Here's how.
TEST A: Take a look at your blog and its "competitors." Find a thought-provoking topic that has not been covered, or one that can be expound upon. Do your research, polish your draft, pepper the post with relevant links, and hunt down the perfect corresponding picture. Promote the post through your usual methods.
Allow a week to pass. On the same day of the week and time, do the following…
TEST B: Identify the most obvious post that you could write. You know the one; the entry that you've read a million times over and offers readers nothing new (i.e. – 5 Common Resume Mistakes). Using a hodgepodge of factoids you've picked up from similar posts, throw the post up on your Website.
Wait a week.
Which post performed better? The answer might surprise you – I know it surprised me!
I understand that there are a gazillion factors that make one post more popular than the next. However, time and time again, I gave seen the "generic" post outperform the article that I put my heart, soul and time into.
But I am not discouraged.
I have learned not to be a slave to originality. While the bulk of my posts still tend to be out-of-the-box (I have too much pride), I am no longer afraid to use a tried and true idea – or even a summarized press release – several times a month.
I encourage you to take a peek at your traffic and give this blog experiment a try. It's a win-win situation. You will either discover that the "lazy" posts bring in more traffic, or that your hard work and unique angle has won you over new fans.
Let us know how it goes.
After working for FOX News and MTV Networks, Andrew G. Rosen founded Jobacle.com, a career advice and employment news blog. He is also the author of The Exit Guide: How to Leave a Job the Right Way.