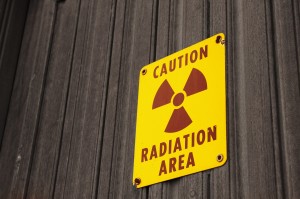 When it comes time to set up a new site, whether you are moving from your free blogging account to a new domain or simply setting up a new blog altogether, there is quite literally no shortage of companies willing to take your business.
With thousands of companies in the hosting game, not counting a nearly endless supply of resellers, there are plenty of places to put your site and, with many hosting contracts for only a few dollars per month, there are some great deals to be found.
However, there are also many ways in which you can go wrong with a host. Not only can a good host have a bad day, but bad hosts can present convincing marketing material that belie the problems and frustrations that await after sign up.
So how do you avoid getting burned by a bad host? There is no easy answer, but this is certainly one blogging pitfall every blogger needs to watch out for.
The Pitfall
The problem with hosting is pretty simple. Much like with buying a car, there is no way to be 100% certain that the host you have is a good one. Not only can bad hosts present a professional facade but even the best host can have a bad run. In short, there's no way to be certain that the hosting account you're about to buy is a lemon.
The issue is further exasperated by the contracts and terms many hosts demand. To get the best price at most hosts, you have to sign up for very long-term contracts, sometimes two years or more, that can make it difficult to leave a host when things go sour.
However, the biggest problem in general is that, especially for those who are not technically inclined, leaving a Web host can be a difficult process that can take many hours even for the most basic transfer.
In short, hosts know that, once they have you, it's difficult for you to leave and you will likely be tolerant of a lot of their failings.
The Danger
The most common issues that come with bad hosting arrangements is slowdowns and downtime. Many things can cause these problems but good hosts are proactive and usually head these issues off before they affect Sometimes it can mean sacrificing or hurting one customer to save hundreds, but that is just an unfortunate part of running a host at times.
However, when bad hosts don't mitigate these factors or good ones let customers fall through the cracks, they inevitably suffer. Sites that are down or slow routinely suffer as visitors don't return to them, making building traffic a difficult process, and search engines, especially Google, shy away from them as they don't provide searchers a good experience. In short, they get fewer new visitors and keep fewer of the ones that they do get.
But things can get worse, insecure hosts can lead to customers being trivially hacked, even if they take all of the appropriate security precautions they can. This can lead to sites inadvertently spreading malware, displaying spam links or even being outright defaced, wreaking havoc both with visitor's trust and with search engine ranking.
Though a good host in is no guarantee of blogging success, a bad host can effectively kill your blog.
How to Avoid It
As mentioned above, there is no magic way to ensure that you get a great hosting account. Good hosts have bad days and bad hosts can find ways to make themselves look better. However, there are a few steps that you can take to ensure you get the best hosting experience possible.
Research Potential Hosts: If you have a host on your short list, research them thoroughly to see what others have to say about it. Though nearly every host of size will have some negative reviews, look for an overall positive view of the company and see if there are any patterns in the negative reviews, such as lack of reliability, poor support. etc. This can give you an idea of what to expect.
Get a Money-Back Guarantee: Make sure that your host has a money-back guarantee, the longer the better. Most hosts will give you 30 days but some will give you up to 90 to decide if the host is right for you. Though issues can crop up with hosting at any time, this should be adequate to spot any chronic problems.
Short-Term Contracts: When you first sign up with a host, go with a month-to-month contract if possible. It may cost more but you can always move to a long-term one once you are sure you are happy.
Have Good Backups Ready: Moving to a new host is much easier if you have good backups. So back up early, often and well.
Host With Your Friends: Got a friend who seems to be doing well with his or her host? Consider sharing an account with them. You can save money and headache by splitting an account that's proved to be reliable.
Don't Buy Into the Hype: Unlimited hosts aren't, uptime guarantees don't guarantee much of anything and support promises almost always come with caveats. If you read the fine print of any hosting contract, you'll likely find that they exempt themselves from most of their own marketing material. Read the contract, not the promotion.
If you're smart and cautious about the hosting you buy into, and certainly don't make any impulse buys, the odds of you buying truly bad hosting are slim to none. Though you can still find yourself in a bad situation, the likelihood of that happening drops drastically.
In short, there are no guarantees in hosting or in life, but you can certainly improve your odds.
Bottom Line
Hosting, like many things is in life, is something we only notice when it goes wrong. Needless to say, you never want to notice your hosting.
Fortunately, for most, hosting is a relatively trouble-free operation and this is something Web hosts actually count on. After all, one of the most expensive parts of providing host services is offering good support. Your few dollars per month don't give you a lot of face time with the support team without the host losing money so they are counting on the fact that, for the vast majority of your months, you'll simply be sailing along.
In short, hosting is one of the businesses where good companies not only get more customers, but make more money off of each customer they have. That alone should be incentive enough but, as my own experience has shown me, it isn't always the case.
So it pays to be cautious, do your homework and not be suckered in by marketing promises. If you recognize the dangers of bad hosting, you're less likely to fall into them.
It may seem to be a small step, but it puts you well ahead of the bulk of customers looking for hosting right now.