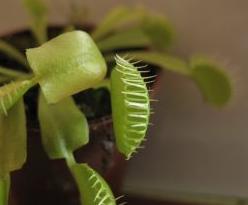 Everyone knows that images help make a good blog post great. Not only do they provide a much-needed visual element to break up the gray text, but they help your content stand out in RSS readers.
Unfortunately though, not everyone has the photography or art expertise to make an image for every post and, even those who do often lack the time or consistently apply it.
So bloggers routinely turn to other sources for their image. Some use screenshots or logos under fair use, others find press photos by the organizations they talk about and still others find licensed works from other aritists.
However, some make the mistake of finding their photos wherever they can and it is a mistake that has cost many bloggers dearly, both literally and figuratively.
The Pitfall
The temptation has been there for all of us. We need an image for a post and we find the perfect one on Google or on another site. We don't know who owns it or how it is licensed, but we do know it is exactly what we need.
Some bloggers, however, have given into this temptation and simply ignored the warnings on Google Image Search and downloaded the image or, even worse, simply hotlink it directly in the post.
However, little do many bloggers know the potential hazards that come from that seemingly innocent act and the problems it can cause down the road.
The Danger
The problem with this method of acquiring images is that, under modern copyright law, virtually every image you find on the Web is copyrighted. This means that someone, somewhere, owns the rights to that image and can enforce their rights at any time.
Putting a copyrighted image on your site without permission and without a fair use argument is a game of roulette. Most of the time, the copyright holder won't notice or won't take any action. However, thanks to tools such as Tineye, tracking images on the Web is becoming easier and cheaper than ever, making it more and more likely rights holders will find out about any kind of misuse.
On the low end, the artist, photographer or their agent may simply send you a cease and desist letter, demanding that you remove the work and that forces you to spend the time and energy not only to replace the image, but also correspond with the other party and ensure everything has been handled.
A more middle-range solution is for the rightsholder to simply file a DMCA takedown notice. However, these can be a tremendous headache that can often result in the temporary closure of your site and, if your host receives more than a few, they may completely remove you from their service.
However, the most extreme, and still somewhat common solution, is to send a demand for monetary settlement. These demands are usually in the thousands of dollars, even for just a single image, and are extremely common for images that are licensed through any number of the large stock photo libraries. Some of these cases have resulted in lawsuits that have, in turn, ended less-than-favorably for the bloggers involved.
In short, though the majority of image use does not go detected, when it does and action is taken, it is at the very least an annoying hassle and, at its worst, a very expensive mistake.
How to Avoid It
Avoiding this pitfall is actually fairly simple. All you have to do is either use images that are legal to use on your site.
These images should fall into one of three categories:
Images You Created: If you took the photo or drew the artwork, you can use it on your site so long as the work you created isn't infringing in and of itself.
Images You've Licensed: You can also use images you've obtained a license to put on your site. This can include images from a free stock photo site, such as sxc.hu (where this post's image came from), Creative Commons-licensed images or images from commercial stock or microstock photo libraries.
Images Used Under Fair Use: Though relying on fair use is always risky, using screenshots of sites you are talking about, logos of companies mentioned in your post, etc. is usually safe.
All in all though, all that's required of you is to take a few moments and ensure that you have the right to use the photos you place on your site. If you do that, odds are you won't fall into this pitfall.
Bottom Line
Of all the blogging pitfalls this series will cover, this is one of the few that can have dire consequences for your life offline as well as your site.
The good news though is that it is one that is easy to avoid, you just have to keep these issues in mind when using photos and take a few extra moments before putting images into your posts, you can rest assured that this will not impact you.
Not only will you rest assured knowing that your odds of being accused of infringement are almost zero, but you'll also know that you're doing the right thing and supporting the artists and photographers who want their work to be shared across the Web.