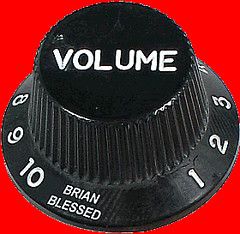 If you want your blog to be successful, then you need to start thinking immediately about how your blog is designed and configured.  In other words, the way your blog is set up could ruin your chances of building a successful blog.
With that in mind, following are 10 of the easiest and most common ways that people ruin their blogs.  Avoid them!
Too many ads
Blinding colors or colors that are too light to read
Pop-up ads – make them go away!
Keyword stuffing – you're not fooling anyone with that list of keywords stuffed into the sidebar or footer.
Clutter – where's the real content?
Content scraping – be original, don't just copy content from other blogs and sites.
Text overload – long blocks of text are hard to read.
Poor formatting – floating sidebars, images that don't load, and so on
Too many links – links are important but don't go crazy with them or no one will know what to click on!
Publishing offensive content or comments – consider your target audience and make sure your content matches their wants, needs and expectations.
Content overload on the home page – many themes and templates allow bloggers to include a lot of different content, widgets, boxes, etc. on the home page, but doing so can backfire, because it can be hard to find the most interesting content within the flood.
Too much scrolling – No one wants to read a novel on a blog.  Keep your content and pages to a reasonable length.
Dishonesty – don't get caught in a lie — it's that easy.
Hard to read fonts – you might like that fancy font, but if it's hard to read on screen, visitors will click away.
Missing contact information – some anonymous bloggers find success, but in order to establish your authority or at the very least, make it seem like your blog is written by a credible person, you should include a bio and a way for readers to contact you.
Splash pages – they're pretty, but they're annoying.
Sound – turn it off, please!
Registration requirement – an easy way to get people to click away from your blog is to require them to provide an email address to read any part of it.
Too much flash or animation – no one wants to wait for your cute flash animation to load, they want to get to the real content quickly.
Too many ads – did I say that already?  Can I say it 10 more times?  Most bloggers want to make a bit of money (at least) from their efforts, but don't take it to the extreme.
Time to add your own to the list!  Leave a comment and share the easiest way (or ways) you can think of to ruin a blog.
Image: Flickr
Susan Gunelius is a published author and President & CEO of KeySplash Creative, Inc., a full-service marketing communications provider also offering branding and social media consulting services. Susan also speaks about marketing, branding and social media at events and conferences. Her marketing-related articles have appeared on Web sites such as Entrepreneur.com, Forbes.com, MSNBC.com, BusinessWeek.com, FoxBusiness.com, and more.