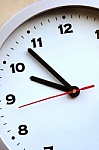 Though I don't have any conclusive numbers to support my theory, I'd venture to say that at least 30% of the blogs that I follow, and some that I "visit" periodically are not updated on a regular basis.
And that's a shame.
Let's face it. No matter how bodacious your blog may be, if it's not updated and infused with quality content on a regular basis, you'll lose visitors and potential fans.

One blog of a friend of mine who has credentials up the kahoot hasn't been updated since January. Another written by an awesome writer and client of mine hasn't been updated for 60 days.
After awhile you just lose interest and it becomes an exhausting guessing game.
Will it be updated? Or will it not?
Time has become quite a paradox these days.
It seems that the more "time saving" devices we enjoy as a result of technological advances and efficiency measures the less of it we have!
Wouldn't you agree? Think about it.
We have micro-wave meals, speed dating, fast food restaurants, Emails, and still time seems to be increasingly scarce.
But, much like money, it's not how much you have; it's how you use it.
With this in mind, here are a few tips to help you to manage your time better and keep your blog updated on the regular.
1. Recognize that posts don't have to be of epic proportions. Quality is more important than quantity. In other words a post can consist of a beautiful image and a few of your favorite quotes.
2. Use lunch breaks at work to jot down a few creative ideas, and flesh them out later when you get home. You'd be surprised how much you can get done this way.
3. Take inventory. Spring clean your social calendar of obligations you've outgrown or memberships that no longer serve your lifestyle.
4. Use technology to your advantage. When possible, pay bills online. Renew your library books online. Job hunt online. In other words remember the K.I.S.S. principle.
5. Become better organized. Be a fan of order. This may seem simplistic, but disorganization can cause countless hours each day of trying to locate missing keys, misplaced paperwork, socks etc. Not to mention the frustration and wasted energy it causes.
By following these five tips you'll have more time for blogging, less stress, and a better quality of life.
How often do you update your blog? What's your time management strategy for keeping up with the demands of blogging?
Jennifer Brown Banks is a veteran freelance writer, popular relationship columnist, and Pro Blogger. When she's not immersed in the world of words, she digs simple pleasures like cooking, Jazz music, Karaoke and a good cup of tea. She is the former Senior Editor of Mahogany Magazine.