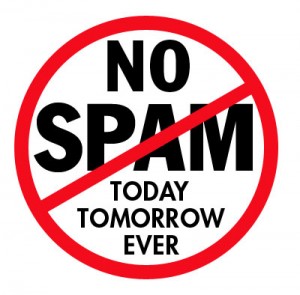 If there is anything I hate more than content thieves, it's spammers!
Unlike the former who simply steal your content and claim it as their own, spammers attempt to destroy your site by linking to either "enhancements," products or their own sad blog.
Since many bloggers power their weblogs with Blogger (aka BlogSpot) or WordPress (both WP.com and WP.org), here are 3 tips to help keep your blog free from spammers (and perhaps make them cry).
Automated Comment Spam (aka spam bots)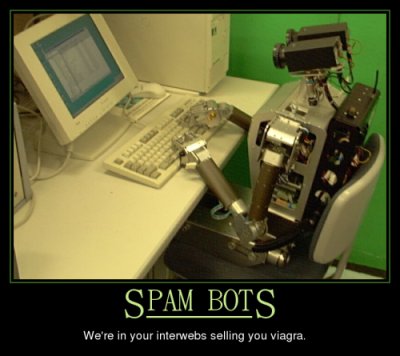 Usually the first reaction to dealing with spam bots is to simply enable CAPTCHA's (aka word verification).
Unfortunately spammers have already cracked the CAPTCHA code so unless you want to turn your readers into lurkers please ditch the funky word puzzles–please!!
Solution: For Blogger fans I would recommend outsourcing your commenting needs entirely to a third party site (like Diquis) with in-house spam filtering technology and avoid using Akismet (as it can kill off legitimate comments).
WordPress lovers blogging upon their own servers can install plugins like WP-Spam Free (by Pole Position Marketing) which ruthlessly destroys 99.99% of spam bots without flagging a human comment as spam (which means less email complaints about spam filters eating up comments for me).
If you are on WordPress.com, Akismet is (unfortunately) your only option, although it's a better alternative than using nothing at all.
Human Comment Spam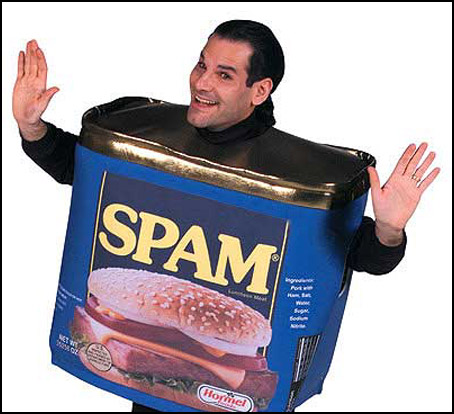 With technologies like Akismet and WP-Spam Free becoming popular, spam companies (or "blog commenting services" as they like to call themselves) are now using humans to spam comment threads.
Many hire citizens in third world countries or (thanks to the recession) even in "prosperous" western nations which can bypass both CAPTCHA's and automated spam filters.
Solution: Blogspot fans who choose not to outsource their comment section can simply moderate all comments over a certain time length (like 3 days). This can be adjusted by clicking the Settings tab, then scrolling down to the Comment Moderation section.
Blogger users who own an iPhone can also download an app called Blogium, which will help them manage and delete spam comments from their blogspot blogs.
Those embracing WordPress (both .com and .org) can have their site hold a comment in moderation if it contains 2 or more links. To enable this within the admin page, click on the Settings widget on the sidebar, then click on Discussion and scroll down to the Comment Moderation section.
Automattic has also created WordPress apps upon the iPhone, Blackberry and Android devices (with Nokia on the way) which should also make comment moderation easier when accessing a computer is not convenient.
Auto Registration Spam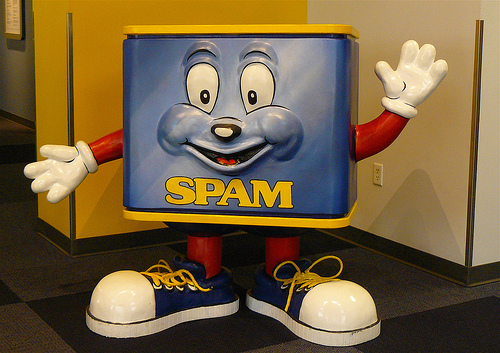 This is more of a WordPress.org dilemma, so Blogspot lovers and WordPress.com fans can ignore this tip.
Basically there are a lot of companies that register fake accounts in an attempt to make it easier to either comment or (worse) submit posts to your blog (which can only happen if you have enabled new registered users as subscribers).
This can quickly become a nuisance to weed out, especially if one is receiving dozens of registrations a week.
Solution: For WordPress fans, there is a plugin called Sabre that can thwart false blog registrations.
Once enabled sure to NOT enable the CAPTCHA feature, but instead click on the Stealth and Confirmation options and have Sabre automatically block sites refusing to use javascript and make them auto confirm their email account (via a link).
This should stop auto registration spam, as well as slow down human spammers too.
(Image Credit: Cursed Thing)
Any other advice?
These are three methods that I use to help keep my blogs spam free! If users have any other suggestions (especially for other platforms like MovableType, Joomla, Drupal, etc.) feel free to share your knowledge with the rest of us in the comment section below.
Author:
Darnell Clayton
Darnell Clayton is a geek who discovered blogging long before he heard of the word "blog" (he called them "web journals" then). When he is not tweeting, Facebooking, or blogging about space and his beloved iPhone, he enjoys running, reading and describing himself in third person.