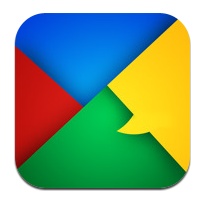 Buzzie, one of the two iPhone apps supporting Google Buzz (a micro blogging service that is slowly gaining popularity) has just launched push notification support for their app.
Similar to how other micro blogging apps like Echofon and SimplyTweet function, Buzzie will send a user an alert whenever they receive a new comment or "buzz" (the latter which I do not recommend if one has over a hundred followers).
While this addition makes the app much more useful than the Google Buzz web app, Buzzie is still lacking in image support, a feature its rival Buzzr has (thanks in part to TwitPic).
Hopefully Buzzie continues to launch new features for this app, as it has the potential of helping bloggers on Google Buzz reach a different type of audience than other types of micro blogging platforms (like Twitter and Tumblr).
Author:
Darnell Clayton
Darnell Clayton is a geek who discovered blogging long before he heard of the word "blog" (he called them "web journals" then). When he is not tweeting, Facebooking, or blogging about space and his beloved iPhone, he enjoys running, reading and describing himself in third person.