Want to put a little Christmas touch on your blog to commemorate the upcoming winter holiday? "Let It Snow!" might be the plugin that you're looking for!
Once installed, your blog will be adorned with falling flakes of snow similar to the one seen on WordPress.com and its blogs. The falling snowflakes look great as they are rendered realistically and come in different sizes.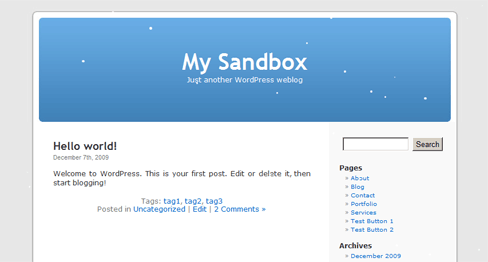 It looks even better in action. Check it out here.
The plugin has an options page where you can change the speed and the number of falling flakes that appear on screen. You can have the snow fall lazily across your blog or even simulate a blizzard if you fancy.
As an added visual effect, you can have the snowfall follow the movement of your mouse and have the snow remain on the bottom of your screen. No need to worry about the snow piling up though, as the plugin automatically limits the number of flakes that appear on screen.
"Let it snow!" is compatible up to WordPress version 2.8.6 (Editor's note: Also works with most recent 2.9 nightly build and 2.9 Beta2). Created by Aen Tan of COMA blog. You can download this really "cool" plugin by going here.