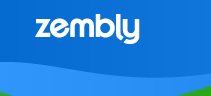 If you're on the lookout for a place to collaborate on your next social media application, then zembly might be the solution. Dubbed "a grand experiment in social programming" zembly lets users collaborate on building software for various social media applications, web apps and even mobile phones like Facebook, meebo, Google docs and the iPhone.
zembly is the place to create social applications, together.

With zembly, you easily create and host social applications of all shapes and sizes, targeting the most popular social platforms on the web. Using just your browser and your creativity, and working collaboratively with others, you create and publish Facebook apps, OpenSocial apps, meebo apps, iPhone apps, Google Gadgets, embeddable widgets, and other social applications.

Our team brings deep experience in building Internet-scale web applications, growing large open-source communities, and pioneering innovative software development tools and techniques.
zembly is currently in private beta, but you can ask for an invite by emailing [email protected]